SUSTAINABILITY IN AUSTRIA
SUSTAINABILITY IN AUSTRIA
At the core of sustainable tourism in Austria is the stunning natural landscape. This requires serious stewardship if it's to continue to attract millions of visitors to Austria every year.
Ranked fifth in the world for nature conservation/sustainability according to the World Economic Forum's Travel and Tourism Competitiveness Index 2011, these are issues of preserving the landscape have long-standing importance to Austria. One-fifth of Austria's farmland is tended organically; while nearly 10% of its vineyards produce organic wines and products.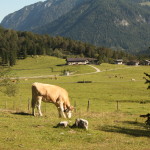 Sustainability & Nature
The country's consistent attention to sustainability has played a major role in preserving its most important feature – its natural resources. Conservationist laws protect almost 25% of Austria, while a total of 56 'Biogenetic Reserves' have been established for the protection of rare or endangered species and habitats. Even cities, such as Salzburg, for instance, count 23 such reserves.
Responsible stewardship of the world around us goes hand in hand with educating visitors about Austria's natural treasures. The most important ambassadors in the Hohe Tauern National Park, for instance, are its hosts, national park rangers and regional guides who are intimate with the diversity of species and lead visitors on walking tours.
Over the years, Austrian tourism professionals have adopted sustainable measures as part of their standard operating procedures. Their efforts have not gone unnoticed. The country's environmental policies have distinguished Austria among other European nations.
Austria ranked fifth worldwide for nature conservation/sustainability, ranked second among global leaders for environmental quality and ranked third for environmental protection in the World Economic Forum's 'Travel and Tourism Competitiveness Index 2011'.
Sustainability & Culture
Austria's rich roster of museums is just one illustration of the country's commitment and understanding about why culture and traditions must be preserved. Austria led the way in 2009 to ratify UNESCO's Convention for Safeguarding of Intangible Cultural Heritage (customs, cuisine and traditional crafts). Its live traditions are a further example of this: in the calendar of customs in Upper Austria alone, you can find 114 different customs listed.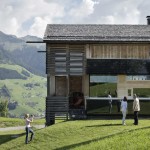 Additionally, Austria promotes architectural elements that express regional identities. One of the most outstanding illustrations of this is the Vorarlberg method of woodcraft, a technique that traces its origins in centuries-old forestry. The density of wooden buildings in Vorarlberg is unmatched in the world. This type of respect for the past, safeguards ecological and cultural sustainability – ultimately, as wood-building is not just environmentally-friendly, but continues to reflect the local mentality as it is rooted in the country and its people. By extension, the wood-building is economically sustainable, thereby nurturing the social structure and encouraging a new generation to view it as a feasible craft.
Similarly, the value Austria places on preserving local architectural features as a mirror of the local identity of the people is illustrated in its wide range of well-preserved farm architecture: the long, narrow 'Streckhof' buildings of Burgenland that are so distinct from those of the vintners' 'Weinstöckln' of Lower Austria; the alpine farms of the Tirol; or the oldest rural buildings known as the 'Haufenhof' in Styria and Carinthia with their integrated animal stalls and work rooms. Likewise, this consciousness plays a big role in the well-preserved historic buildings found in Austria's cities: picture the impressive imperial buildings in Vienna and Salzburg, or, Graz's largest contiguous old town in Europe.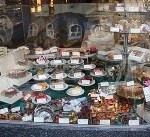 Sustainability & Gastronomy
The 'Farm to Table' movement has strong roots in Austria. More than 20,000 Austrian farmers are already committed to producing organic products; 20% of the country's arable farmland is managed organically, which is four times the EU average of 4.7%; nearly 10% of the country's vineyards are organic, whereas it is just 5.2% in Germany, 6.8% in Italy and 6% in France. Domestic consumption of organic product sales illustrates another level of consciousness: at EUR 118.00 per capita, Austria ranks among the biggest spenders in Europe for organic foods.
Sustainability in Austria begins with organic, regional products. Menus at most quality eateries reflect a seasonal approach. Austrian regions have such distinct portfolios of specialty foods that they have even inspired a new classification: the 'Genussregionen' (literally, 'pleasure regions').
The concept of 'fair trade' keeps pace with production as well: more than 1,300 cafés, bakeries, hotels, restaurants and company cafeterias already serve fair trade coffee, and in 2011 an additional 600 partners signed up to follow suit. Comparing 2010 with 2011, the out-of-home coffee sector grew by 26%. In general, Austria is used as a model for fair trade products and practices: measured by per-capita sales, it ranks among the top five markets in the world.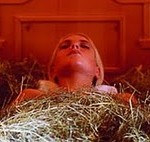 Sustainability & Regeneration
As knowledge is consciously passed from one generation to the next, Austria's natural resources are guaranteed to remain vital and cared for. Austria's Pinzgau area, for example, is synonymous with an extensive heritage in traditional healing, counting 106 registered natural remedies, such as pine resin, arnica and St. John's wort, all of which are grown locally and are an integral part of the culture. The fragrant medicinal plant, known as 'Speik' (alpine valerian), which continues to be used today in natural cosmetics, grows only in the Nockberge mountains in Carinthia.
Complementing the healing arts is the use of the power of natural waterfalls. The benefit of 'waterfall electricity' for asthma and allergies was first investigated at the Krimml Waterfalls and has been successfully applied there. What is more commonly known is the health-promoting effect of thermal and medicinal springs that dot the spa regions of Styria and Burgenland. Their thermal attributes are harnessed to heat the spa facilities, neighbouring buildings and the spa district of Bad Radkersburg, while the spa at Bad Loipersdorf may soon be the first spa in Europe to obtain a climate certification.
For more information: Austria – arrive and revive