UNDERSTANDING NON-VERBAL COMMUNICATION SKILLS
UNDERSTANDING NON-VERBAL COMMUNICATION SKILLS   
By NICHOLAS C. HILL (FIC FInstLM)   
An integral element in successful leadership skills is the ability to communicate well. This set of competencies requires ample understanding of key concepts that fall beyond the spectrum of overt day-to-day conversations and verbal exchange. A fitting example of these concepts is the so-called non-verbal communication model.
Non-verbal communication offers, to the recipient, an array of messages, which individuals send whether consciously or unwittingly. Understanding how these tell-tale signs work, and knowing how to address them, can pave the way to a better insight on why individuals are the way they are, and why they do the things they do.
Just like how words, phrases, and sentences reflect certain motivations, inclinations, knowledge, and the like, non-verbal cues are equally indicative of the aforementioned abstractions. For the attainment of effective communication skills, we can start by discussing the three elements of non-verbal communication.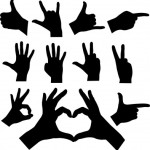 These covered as part of our UK wide publicleadership and management courses held in London , Birmingham, Exeter, Manchester, Newcastle, and Glasgow.
Three Elements of Non-Verbal Communication Skills
1. Perceptual Space
Space and human experience are two inseparable concepts. After all, human activities are rooted in an idea of space. In addition to this, we also create our own mind-space, which serves as a playground where we make sense of our preconceived perceptions of physical space.
This is where spatial metaphors come in. Each individual has his or her own metaphoric landscape, which affects how he or she integrates himself/herself to his/her physical surroundings. Perceptual space, as latent as it obviously is, can be manifested in simple gestures as when a person chooses a seat close to a window as opposed to one that is near a doorway.
Leaders who understand these complex manifestations boast of unrivalled communication skills, among other competencies.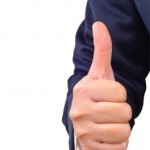 2. Body as Metaphor
Each part of a person's body tells a story, or more accurately, conveys a specific message. And, before one can claim to have elevated communication skills, he or she should first know how to read these signs.
Body as metaphor is used in many observable manners. Facial expressions are one of the most common of these covert signs or messages. Quirky or odd body movements, like chronic twitches, also fall under this category. Same goes with distinct mannerisms like fidgeting, thumb sucking, and pen twirling, among many others.
Utmost observance of one's communication skills entails that a person acknowledges that these movements mean more than what they seem.
3. Non-Verbal Sounds
Words aren't the only part of communication that is equipped with meaning. How individuals utter words also has specific attributions or associations. Voice quality and other vocal signs such as clearing of throat, sighs, and even sudden stuttering; convey that there is something going on in the mental faculties of an individual, which words alone cannot contain.
In fact, communication skills expert David Grove, went as far as declaring these non-verbal sounds as symbolic as the more conventional tools for communication like pictures and words.
In summary, how a person speaks or acts is the result of an exhaustive accumulation of life experiences that have shaped their metaphoric landscape, body perception, and even their use of the vocal device. Moreover, these concepts can never be undermined, especially in relation to communication skills practice in organisational settings.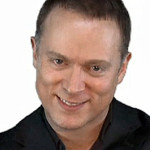 Nicholas C. Hill is Managing Director and Principal Trainer for The Hill Consultancy Ltd, London, specialising in UK-wide public training courses in leadership and management development. Become a highly productive manager and influential leader today. Claim £100 off the list price on any two-day course. Promotional code: PASSION0213. Visit the website or call now to find out more or request a FREE consultation.
T: 020 7993 9955 W: www.nicholashill.com