NINE INSIGHTS INTO THE POWER OF FORGIVENESS
NINE INSIGHTS INTO THE POWER OF FORGIVENESS   
By NICHOLAS C. HILL(FIC FInstLM)   
Forgiveness is an act that allows us to heal and move forward in our personal journey. As the famous television personality and clinical psychologist Dr. Phil McGraw has repeatedly pointed out, choosing forgiveness enables us to rid ourselves of pain and anger. Moreover, the act rewrites or updates the memories of our personal history, which all contribute toward self-recovery and overall well-being. This gesture, however, does not necessarily permit those individuals, who have wronged us, to find peace and reprieve, as many might believe.
The topic of forgiveness has earned its place on many good leadership and management courses. Furthermore, in a challenging and fast-paced commercial world, forgiveness can easily find its way in change management modules.
INSIGHT #1
The act of forgiving prompts us to recognise that, there is no benefit to hoarding disappointments, resentment, and all types of excess baggage, which do nothing but weigh us down and hinder our personal growth. Here, are other noteworthy insights we should all know about forgiveness.
INSIGHT #2
Forgiving does not, and should not, always mean surrendering our held beliefs regarding certain issues and concerns or communicating to the other party that they have been right all along. Forgiveness can be viewed more as permitting oneself to de-clutter and focus on the more important aspects of life in the present-day.
INSIGHT #3
The act of forgiving is an act of choosing. It should be done with forethought, as opposed to merely relying on impulse. This way, the person undertaking the act, becomes more enlightened with, and attuned to, specific personal motivations behind the act, thus making it more sincere and valuable.
INSIGHT #4
Forgiveness is a way to reclaim power and exercise emotional management skills. Holding on to emotions such as guilt, anger, pain, and betrayal takes a toll on a person's present emotional and mental state and this can only be countered with the clear decision to do away with all the destructive force of such emotions and start anew.
INSIGHT #5
Everyone should keep in mind that, although these intense emotions may not easily fade away, through the act of forgiving one is able to release or shed these emotions in a way that is healing and constructive. It is a process and more often than not, it takes time.
INSIGHT #6
Forgiveness is not achieved by setting a deadline. Although, one must consciously decide to forgive, and wilfully work his or her way toward personal healing, the process must never be rushed or forced, and instead, it should unfold at its own pace.
INSIGHT #7
Forgiveness is one way to train ourselves to respond to grief and troubles in such a way that we do not get stuck in our own predicaments and dilemmas. We should remember that, while life can catch us off-guard from time to time, we nonetheless have the power to respond to these surprises with ample levelheadedness and control.
INSIGHT #8
Emotional closure is an integral part of forgiving and it is important that one knows or recognises what is needed or required to achieve this. Is a simple apology enough for you or is there a need to deal and resolve the conflict through communication?
INSIGHT #9
Recount your experiences with people belonging to your inner circle. Another way to heal, aside from forgiveness, is letting yourself derive the important lessons from your experiences and allowing other people to find their lessons based on your personal story.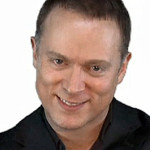 Nicholas C. Hill is Managing Director and Principal Trainer for The Hill Consultancy Ltd, London, specialising in UK-wide public training courses in leadership and management development. Become a highly productive manager and influential leader today. Claim £100 off the list price on any two-day course. Promotional code: PASSION0213. Visit the website or call now to find out more or request a FREE consultation. T: 020 7993 9955 W: www.nicholashill.com