HOW TO FIND THE UNDERLYING CAUSE OF ANY ISSUE
HOW TO FIND THE UNDERLYING CAUSE OF ANY ISSUE   
By NICHOLAS C. HILL(FIC FInstLM)   
Oprah Gail Winfrey (DOB January 29, 1954) is an American talk show host, actress, producer, and philanthropist. Winfrey is the personality behind the hugely successful The Oprah Winfrey Show, earning the highest ratings for a chat show in television history; making her one of the richest women in the world. She was, at one time, the only black billionaire female and according to The Daily Telegraph (London) October 31, 2007, Winfrey is also one of the most influential women in the world.
Many might argue that Oprah Winfrey has unrivalled interview skills. These skills encompass listening, as well as verbal and non-verbal communication. Many good leadership and management training courses purport the nature and importance of active listening skills and offer some tips, as we do, that can be of value to all leaders and managers. Having previously cited just some of the benefits, let us now discuss various ways through which we can actively improve our listening habits.
To have Oprah-Winfrey-style listening skills, and to practise this set of competencies consciously, conscientiously, and consistently, affords as an array of advantages. Primarily, through active listening, we are able to obtain crucial information, and cull the most personally and professionally irrelevant or unconstructive matters amongst the many words used. In addition, our listening skills enable us to understand not only issues and concerns of utmost importance, but also the people belonging to our social and professional circles or environment. We can even employ listening for the sake of recreation and enjoyment.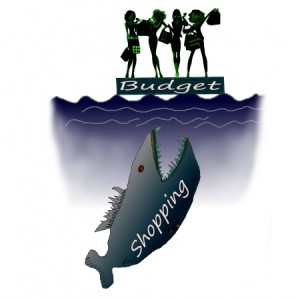 1. Focus
The importance of being present in the moment is crucial to listening. Since communication is a demanding process and messages come in many different forms from straightforward and obvious cues to the more obscure ones like body language, we must employ all our acquired listening skills in any given human exchange. Rather than focusing on eliminating distractions, focus on the actual subject at hand. Be aware of linguistic syntax and semantics. One who is focused on an ongoing relay of ideas, employs eye contact, and is not easily distracted by potential communication roadblocks.
2. Gesture
Listening skills include communicating in visual terms, from the other person's perspective, that we are listening. Observable manners, within this context, may include various strategies, which further inspires the other person's degree of involvement in the ongoing exchange. Such strategies may include simple movements like nodding, as well as occasional short responses like "uh huh", "yes", or other expressions that serve the same purpose. Doing these communicates to the other party involved in the exchange that we are not feigning attention, and that we are, indeed, following the conversation.
3. Feedback
Feedback is integral to leadership and management skills. This is one sure way to avoid misunderstanding and to clarify or validate assumptions. A person's ability to give accurate feedback is a testament to his or her listening skills. In order to come up with well-informed feedback, it is advisable to ask questions; repeat the other party's statements through summarizing or paraphrasing; and carefully interpret and analyse messages.
4. Hold-back
One of the most common misconceptions about communication, is that one must talk whenever he or she feels the need to respond, even if the other person is not yet done making his or her point. We should keep in mind that inappropriately cutting a statement mid-point or mid-sentence, aside from it showing poor listening skills, is quite distracting and frustrating for the person with whom we are sharing a conversation. Meanwhile, on our part, such behaviour can potentially hinder our complete understanding of the matter. The best time to provide a response is when the other party has already summed up his or her point.
5. Respond
Listening skills make it possible for people to arrive at an informed response. An informed response is a valid response. The response should always inspire further development in the communication loop. This drives the conversation forward rather than simply going over old ground due to misunderstanding brought about due to lack of listening skills.
Now get your FREE subscription to SHARPEN, the Leadership Magazine for trailblazing leaders, managers and business owners.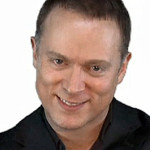 Nicholas C. Hill is Managing Director and Principal Trainer for The Hill Consultancy Ltd, London, specialising in UK-wide public training courses in leadership and management development. Become a highly productive manager and influential leader today. Claim £100 off the list price on any two-day course. Promotional code: PASSION0213. Visit the website or call now to find out more or request a FREE consultation. T: 020 7993 9955 W: www.nicholashill.com