DIFFICULT QUESTIONS FOR LONDON AND BIRMINGHAM MANAGERS
Difficult Questions for London and Birmingham Managers   
By NICHOLAS C. HILL (FIC FinstLM)   
When is the right time to ask a difficult, or sensitive, question? Do those in leadership and management ask different questions in London to those working in Birmingham? Should it be kept for an appropriate moment, or is it right to cut to the chase at any given moment? Get it off beam, however well-meaning you may be, and you risk making a tricky situation far more difficult than it should be – especially if the matter is potentially a sensitive one.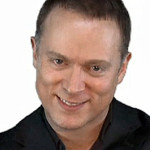 Knowing the best moment to ask such a question is an art form in itself. This is why dealing with difficult matters, is a topic that often provokes hearty discussion among leaders and managers. We gladly facilitate such discussions in our conflict management training courses that we run across London, Exeter, Birmingham, Manchester, Newcastle and Glasgow.
There is no doubt that asking difficult questions from time to time is necessary, but whether the answers are always what we want to hear or not is another matter entirely. If a colleague is struggling to solve a particular problem, a poor question asked at a poor time can make it far more difficult for that person to bear responsibility for reaching a solution.
A tricky or inappropriate question at a poor time can signify an unintended message. The person you are asking it of may immediately assume you are showing a lack of confidence, or pointing out to them that you know better. This may be seen as trivial to some leaders and managers, but is often significant to the followers.
Evidence suggests that what tends to happen in such circumstances is the leader or manager concerned struggles to articulate him-or-herself effectively, being – as they probably are – in a state of high emotion or frustration. Sometimes, the leader or manager is just being clumsy rather than malicious or potentially confrontational. Sometimes the questioner seeks no more than to be of help.
The problem arises with both the interpretation and the given context of the
question. If the team member feels uncomfortable, and stumbles around an answer, s/he may never understand the true meaning of the question.
There is always the danger of misinterpretation in any communication. For instance, many of us, out of concern for another person, have asked if anything is wrong, and received the knee-jerk defensive answer.
Questioning a team member inappropriately eats away at trust, increases dependency, and threatens the team spirit. Some people even interpret an inappropriate question as potential interrogation.
Alternatively, sensitive questioning at the appropriate time comes across as both sympathetic and empathetic.
Many people who attend our leadership and management training courses in London and Birmingham are genuinely surprised to discover all this. The bottom line is this; learn effective communication skills to step up to the next level in leadership and management.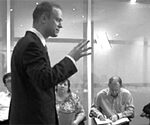 About the Author
Nicholas C. Hill is Managing Director and Principal Trainer for The Hill Consultancy Ltd, London, specialising in UK-wide public training courses in leadership and management development. Become a highly productive manager and influential leader today. Claim £100 off the list price on any two-day course. Promotional code: PASSION0213. 
Visit the website or call now to find out more or request a FREE consultation. T: 020 7993 9955 W: www.nicholashill.com