THE BOURNE LEADER   
By NICHOLAS C. HILL (FIC FinstLM)   
 Are leaders born or made?
With yet another Bourne movie out on DVD, it would seem topical that we explore the ever-popular question, "is there such a concept as a born leader?"
Personally I believe that the idea that leaders are born rather than nurtured is a myth. This is a common misconception. People who are naturally extrovert, charismatic, and confident are not necessarily good at leading people, and these characteristics would only constitute just one of many leadership styles. These qualities may give them the power to influence people but not necessarily lead. Even desire and willpower only provide a platform for leadership. Leadership is a craft that needs to be learned and practiced.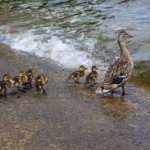 You do not need to wait for someone to appoint you as a leader. You do not have to be in a higher position or rank in order to lead. Leadership is present in every community, organisation, company, team, and even in your own household. We earn and maintain the position by effectively guiding other members who choose to follow us in achieving a common goal.
Practice your leadership skills
Good Leadership does not equate to power. A good leader may play a bigger role and have more responsibilities but they are not exalted above the other members in their team. They understand the principle of "practice what you preach". They are not afraid to roll up their sleeves and get dirty. A good leader is a good role model. They exhibit humility and respect. They recognise the human need in every team member, for praise and appreciation.
Good leaders are not necessarily extroverted. What is important is that they show enthusiasm, passion, and dedication towards their goal and role as a leader. They have the power to motivate and inspire people to give out their best efforts in completing tasks.
Communication is a learned skill
Communication is a key to effective leadership. Leadership skills are developed and not handed-down. Good leaders may not always be the most eloquent, but they know how to be direct and authoritative, without being an authoritarian. They understand that feedback, both positive and corrective, is a useful tool for individual and team development. A good leader is always willing to listen. Listening skills play a vital role in conflict management and developing interpersonal skills. Employees of all pay grades respond positively to leaders who are willing to listen.
A certain amount of conflict and failure is inevitable in every organisation. The truly great leaders understand this fact and accept it as part of the journey. During these times of uncertainty, s/he remains composed, steadfast, and positive because it is through him/her that team members find security and reassurance.
The role everyone can play
If leaders are indeed not born but instead created through nurture, then everyone is capable of becoming a leader. Only through proper training and experience can a person become a great leader. This is why organisations that invest in good leadership and management training, are better prepared for those inevitable workplace challenges. Remember: The Bourne Leader is a myth. Great leaders are not born. Great Leaders invest in professional development.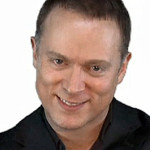 About the Author
Nicholas Hill runs UK wide public training courses in leadership and management development. Become a highly productive manager and influential leader today. Claim your FREE consultation to find out more. Contact us now.
Claim £100 off the list price on any two-day course. Promotional code: PASSION0213. www.nicholashill.com Tel: 0845 678 9900