HOW TO ATTRACT A PRINCESS WHEN YOU FEEL LIKE A TOAD
By MANJ WEERASEKERA, THE FRESH START GUY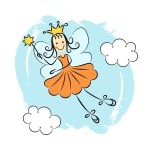 Life is no fairy tale, but you can't let that stop you from finding the woman who will make your dreams come true.
Sometimes, we feel like our match just isn't out there — but if you take one look around, you'll see that every type of man is paired with every type of woman. Each of us is the lead character in our own unique story, and whether we feel like the prince or the toad, our proverbial princess is out there, somewhere.
We just need to know how to find her.
When we imagine our ideal woman, some of us may think of all the things she is that we are not. It's easy to create the idea of the perfect woman in our minds —somebody who, more than just easy on the eyes, makes our entire lives easier, lovelier, and a lot more fun.
The good news? Opposites can and do attract. Even if you feel like you've got webbed feet and green skin, there's a princess out there who is looking for a man, or a frog, just like you.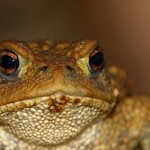 But the not-so-good news? Similarities can also attract. In relationships, we often bond over what we share, whether it's our interests, upbringing, or personality traits. This means it's a good idea to take a long look at yourself to see which parts of your personality will attract your ideal mate, and which will just drive her away.
Even if you're feeling like a frog, here is some advice to help you kick-start your transformation into the prince, even before true love has found you:
Learn how to be confident, but not cocky.
Humility is a virtue, but self-doubt will sabotage you. When you're confident, you're more physically attractive and, to some, more likeable. Be warned, though — faking self-confidence or overdoing it will only work against you. Natural confidence comes from within; the man who is at peace with who he is and happy to be himself.
When in doubt, take the high road.
Be a gentleman and let your moral compass guide you. If we've learned anything from fairy tales, the prince is at heart a good person, and this is what the princess loves best about him.
Treat yourself with dignity and care.
A polished toad is light-years ahead of a disheveled prince. Taking care of yourself physically and mentally shows that you respect yourself and those around you. You wouldn't go to a job interview mentally unprepared and looking like a mess. And since you never know when you'll meet your princess, it's only going to work in your favour to be at your best at all times.
Take time to have fun.
What good is a girlfriend who fills your life with joy and fun if you can't let yourself experience it? Learn to put your troubles aside and enjoy yourself, even if it takes a little practice. Do the things you love to do with the people you love to do them with.
Laugh
People who laugh often aren't always the funniest person in the room — in fact, they are more often the ones who can see the lighter side, the bright side and can approach new challenges with a great attitude. Laughter is healthy, contagious and attractive.
Remember, whether you feel like a prince or a frog, there's a woman out there looking for somebody just like you. Help her find you more quickly by learning the difference between your character (which you do not have to change) and your attitude (which you can change – with the right motivation). When you attract the person who shares your similarities and balances out your differences, you're in for a "happily ever after" indeed.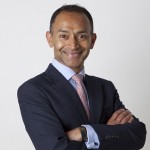 ABOUT THE AUTHOR
Manj Weerasekera is an expert in personal communication and a Life Skills Mentor to high net worth individuals (including some honoured by her Majesty the Queen). He specialises in working with people looking for love after divorce or the break-up of a long term relationship.
He has worked with the House of Lords, co-produced a series of BBC audio books, and is author of the forthcoming book, 'The Divorced Man's Guide to Finding Mrs. Right: The 5 Deadly Mistakes Divorced Men Make & How to Avoid Them' and 'The Merlin Approach™ '.
Website http://www.freshstartguy.com/
Twitter: @FreshStartGuy
Facebook: https://www.facebook.com/freshstartguy