ASSERTIVENESS SKILLS VS AGGRESSIVENESS
ASSERTIVENESS SKILLS VS AGGRESSIVENESS   
By NICHOLAS C. HILL(FIC FInstLM)   
The art of decision-making sometimes requires both compromise and conviction.
Compromise in decision-making is handy when the task is bestowed to a group of individuals with differing beliefs and principles, but is nonetheless expected to arrive at a certain consensus, or an agreement at the very least.
Conviction, on the other hand, is beneficial when the decision requires a deep sense of clarity and stringency. This is where assertiveness skills come in. In professional environments specifically, there is always an instance when, though it is easier to stay passive for the sake of conflict avoidance, a resolute and unyielding stance is of the essence.
These ideas are a snapshot from our conflict management training. This is just one of our UK wide public management and leadership skills courses London, Exeter, Birmingham, Manchester, Newcastle and Glasgow.
Assertiveness skills is not an entirely accurate phrase, because assertiveness is not merely a skill, it is an acquired mindset. Being an emotional concern or choice, as opposed to a rational decision, assertiveness can prove tough to learn and practice.
Acquiring this skill entails reevaluation of previous beliefs and misconceptions and opening to a different way of looking at yourself and those that surround you. Assertiveness skills can also be equated with the equally beguiling word confidence, or emotional fortitude as coined by Honeywell CEO Larry Bossidy and Ram Charan, in their book entitled Execution.
But no matter how we choose to label this human characteristic— may it be assertiveness skills, confidence, or emotional fortitude—one truth stands; it is quite crucial in order to survive in any niche or industry where change and competition are two known staples.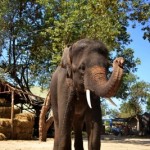 Leaders and managers need to be equipped with an elevated kind of assertiveness skills; the type which allows acceptance of differing business or personal politics, recognition of personal weaknesses, firmness toward policies and operational standards that require utmost adherence, and sufficient understanding of and command over the inherent ambiguities of an ever-evolving organisational dynamics. It is only with these attributes that a leader and manager can aptly steer his or her team toward projected goals and objectives.
Assertiveness skills should not be confused with aggressiveness. While the former is widely considered as a formative attribute of good leadership, the latter, within business and organisational paradigms, is more or less regarded as a character flaw.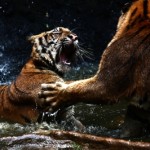 Aggressiveness is a manifestation of impatience and abhorrence and is directly linked to a need for control. People exhibiting this behaviour assign ample importance to their own beliefs, ideas, and needs, without the slightest regard for the personal views of those around them. In short, it is only a matter of time before these individuals become utterly detrimental to a team and its cohesive roles and functions.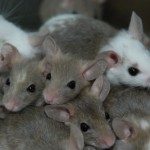 The exact opposite of aggressiveness is passivity—an equally flawed attribute. Most passive individuals tend to cloak their real thoughts and genuine feelings lest they cause conflict within their team. Such inclinations oftentimes lead to dishonesty, manipulation, irresponsibility, and even apathy. Participants of our leadership and management skills courses London, or Manchester, Exeter, Birmingham, Newcastle and Glasgow, learn to manage the desire for both aggressiveness and passivity, through a variety of exercises.
Assertiveness skills are not always easy to master, but upon proper recognition of one's functions, the road toward achieving this competency becomes a little less blurred. The key to staying assertive without falling prey to such pitfalls, like impatience and aggression, is to always have and know the right motivations.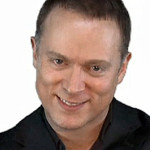 Nicholas C. Hill is Managing Director and Principal Trainer for The Hill Consultancy Ltd, London, specialising in UK-wide public training courses in leadership and management development. Become a highly productive manager and influential leader today. Claim £100 off the list price on any two-day course. Promotional code: PASSION0213. Visit the website or call now to find out more or request a FREE consultation. T: 020 7993 9955 W: www.nicholashill.com