ACCOUNTABILITY IN LEADERSHIP AND MANAGEMENT ROLES
ACCOUNTABILITY IN LEADERSHIP AND MANAGEMENT ROLES   
By NICHOLAS C. HILL (FIC FinstLM)   
Accountability is not always an easy concept to practice. The fight or flight response is a basic instinct that is triggered when a human being or animal is faced with a life threatening external stimulus. The underlying tenet of the said behaviour is that animals will either choose an exit or choose a duel, once faced with a challenging presence that puts their mortality in danger.

Sadly, despite the fact that we, human beings, are considerably more evolved than other species belonging to the animal kingdom, we too exhibit the fight or flight coping mechanisms. The distressing part is that many people opt for the latter to their detriment, thinking it's the safer choice.
This is exactly why a sense of accountability proves challenging to instill in people, even in a position of leadership and management. After all, it is easier not to have anything to do with a seemingly ill-fated issue, rather than to meet it head on.
Lessons from the past
In 1964, a woman succumbed to a heinous crime which was witnessed by at least 38 witnesses. The incident happened in less than 35 minutes and although there was enough time to interfere with the crime, which eventually killed the victim, the witnesses opted to sit back and isolate themselves from the incident. Now we can only speculate how different the outcome may have been if one of the witnesses decided to assume accountability and intervene.
The unfortunate explosion of the Challenger Shuttle was caused by faulty O-rings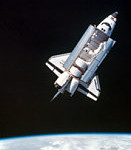 developed by an industrial company called Morton Thiokol. One of the engineers from the company had recognised the dysfunctional O-rings but instead of going out of his way to decide whether to amend the glitch or, at the very least, inform the appropriate individuals who could then decide on the matter, he allowed the dysfunctional products to pass quality control. The ending, as we know now, was an accident that could have been prevented easily.
A study in accountability
In research conducted to determine how individuals respond to a call for personal responsibility and accountability, a very curious observation was made: a higher percentage of the isolated participants came to the aid of an individual simulating a seizure, as compared to those who belonged to a group. This indicates that people are less likely to assume a challenging role if there are other people around who could do the job.
The outcome of the research is relevant in positions of leadership and management. In a workplace environment comprised of individuals with different values, diverse personal backgrounds, and belonging to various levels of the corporate hierarchy, how can a leader or manager make sure that a sense of accountability from each individual is not hindered?
In order to instill a sense of accountability to one's employees, leading by example is an excellent way to start. Leaders and managers who consistently demonstrate a set of exemplary behaviours will subliminally instill these same qualities into their subordinates, which over time will inspire employees. Leaders and mangers can develop such skills and understand the values of accountability through effective leadership and management training courses.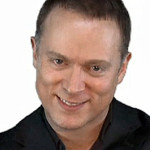 Nicholas C. Hill is Managing Director and Principal Trainer for The Hill Consultancy Ltd, London, specialising in UK-wide public training courses in leadership and management development. Become a highly productive manager and influential leader today. Claim £100 off the list price on any two-day course. Promotional code: PASSION0213. Visit the website or call now to find out more or request a FREE consultation.
T: 020 7993 9955 W: www.nicholashill.com