WHAT IS IT ABOUT SPAIN AND FOREIGN WRITERS?
WHAT IS IT ABOUT SPAIN AND FOREIGN WRITERS?
By PATRICK WALLER, THE SPANISH THYME TRAVELLER.
If you stop and think about the foreign writers who have written (and still do write) about Spain, the list is mindbogglingly long and varied.
You can hardly blame them. Spain is a country steeped in beautiful and truly awe-inspiring scenery, magical cities and a fascinating history – but does it deserve quite so much attention as it gets? Why does it inspire so many writers of so many different types?
The scribes vary from Richard Ford (Handbook for Travellers in Spain, 1845) in the 19th century to Paul Preston (Doves of War: Four Women of Spain, 2002) in the 21st Century. What could possibly link a writer like George Orwell (Homage to Catalonia, 1938) to someone like Chris Stewart (Driving Over Lemons, 1999)? How do Washington Irving (Tales of the Alhambra, 1832) and Hugh Thomas (The Spanish Civil War, 1961) have a connection? Or don't they?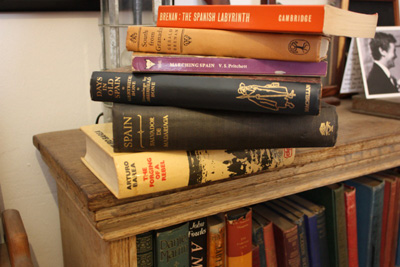 Is it pure coincidence that V.S.Pritchett, Laurie Lee, Ernest Hemingway, Gerald Brenan and Ian Gibson were all inspired to write their best work in Spain?
The 1920s and 1930s were a particularly prolific time for writers of Spain, which is partially explained by Spain's political and social turbulence of the time, which attracted writers and photographers to the Iberian Peninsula.
One of the great writers about Spain, Gerald Brenan, however came to Spain to get away from the turmoil of the world (World War I had just finished) and sought peace and quiet in the foothills of Sierra Nevada. He lived in Las Alpujarras, where he wrote what are today probably the best social and cultural records of that period of Spain. His obvious passion and interest in the customs, people and happenings in Spain – and especially in the villages of these magical mountains – is contagious.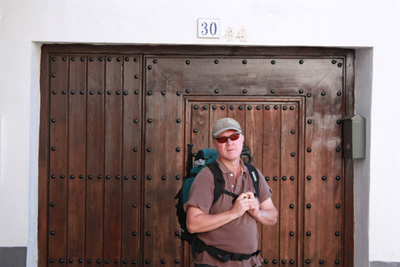 One of the reasons I am a bit of a mountain goat and love walking is that his book (South from Granada) inspired me thirty years ago to walk the wilds of mountains, as he did in the Sierra Nevada. He was an observer, and besides seeing flowers, animals and the local shepherds he was astute enough to smell and avoid danger when confronted by bandits in the high sierras.
I was particularly impressed with his 60-mile walk in one day (and night) from Granada to Yegen. He was a bit of an eccentric (you'd have to be to walk that distance in a day!)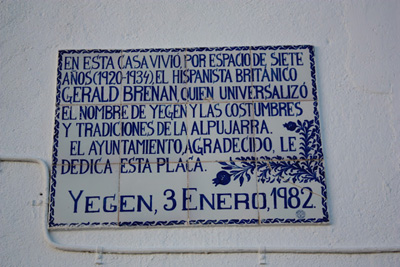 And there are so many more interesting writers who have written about Spain: Gertrude Bone (Days in Old Spain, 1938), Jan Morris (Spain, 1988), John Hooper (The Spaniards, 1986) and Giles Tremlett (Ghosts of Spain, 2007) and countless more.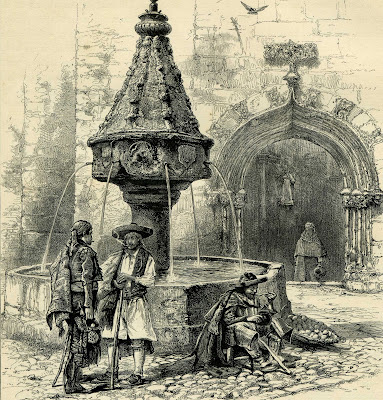 So why do these people write about Spain?
For me they all have something in common: a passion for Spain. Not only do they convey this feeling to you in their works, it is what has motivated them to write about Spain, a passion for a country and its peoples. Whether it was a road trip, a Civil War story or a walk in the hills, it is the magical, romantic, natural, violent and tragic Spain that inspired these stories and books. They have spent time here and have experienced and felt something which excites their emotions and their creativity.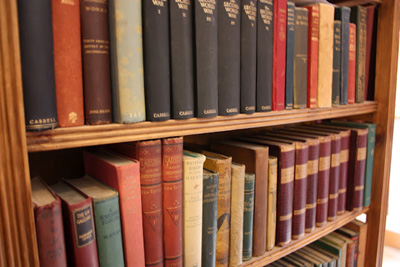 And for me in many ways when I first read these great writers it mirrored something I felt and was living: an adventure, a different way of life and an exciting passion for life. And every time I reread one of these, or read a new book about Spain written with this same passion, I get that same feeling all over again. It's something which is hard to describe – but I can say that it is a very pleasant feeling!
Naturally I have my favourites like everyone who reads about Spain and without doubt for me Brenan and Hugh Thomas (maybe not the most passionate, but a mine of information!) have had the biggest impact on me, probably because I read them when I was very young and living in Spain (Murcia) for the first time, in 1982. I used to rush home to my grotty shared flat to read and read and read, anxious for more everyday.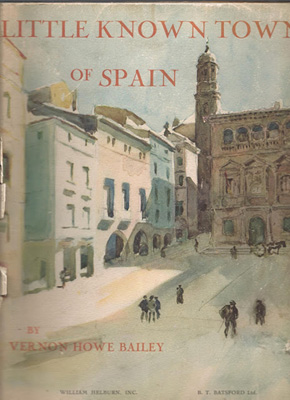 But I do have one outstanding favourite which is not scribed by the pen, (not much, anyway), but drawn and painted by pencil and brush: Little Known Towns of Spain is a quite unique and precious book of 67 prints of Vernon Howe Bailey's illustrations of small towns he visited in Spain in 1926. I like it because he visited small and undiscovered Spain not going to the obvious places (and it was 1926 so the guy had vision!). I also love the illustrations: there are a couple of Xativa (our home town) included, because they reflect a Spain that was still basically a world apart from Northern Europe or USA: no automation, animals, carrying water, regional dress, poverty, fiestas, etc.
This is a truly unique document amongst many amazing works about a truly unique country.
About the Author
Patrick Waller is co-owner of The Spanish Thyme Traveller – a boutique travel company specialising in Spanish holidays with a distinctive, personal touch and true passion for all things Spanish. http://www.thespanishthymetraveller.com