MEAL IDEAS FOR KIDS
Time is a precious commodity these days, and as parents, many an evening is spent collecting the children from school or nursery, and rushing home with half an hour to spare before Brownies or the Swimming Club starts. There can often be a temptation for parents to pop into a fast food outlet, or microwave a frozen meal. However, there are lots of quick dinner ideas that provide healthy meals for kids during the working week.
One favourite is the pitta bread pizza, with wholemeal or plain mini pittas, spread with tablespoon of concentrated tomato paste mixed with a little sun-dried tomato paste, topped with grated cheese and then a choice of mushrooms, sweetcorn, pepperoni slices etc. and grilled. Served with baked beans or a crunchy salad this meal takes minutes and the kids can help prepare and choose their toppings. Then for pudding, serve up some fruit kebabs, slices of banana, apple, kiwi, cherries or whatever is in season on wooden skewers. A great way to get your kids to eat some of their five-a-day.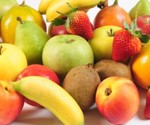 The microwave does come in handy for baking potatoes in around 10 minutes. Then you can choose to fill these with tuna and low fat mayonnaise, grated cheese and baked beans, or cooked and shelled prepared prawns, depending on what your kids enjoy. Omelettes and frittatas are a great way to use up left over potatoes or vegetables from the Sunday roast or you can fill them with ham and mushrooms, or cheese and tomatoes. For pudding, cut and peel two eating apples, add to a tin of Summer Berry Fruits, simmer whilst you are making the main meal, and then serve hot with scoops of vanilla ice cream over the top.
Ensuring that your child is getting enough fruit and vegetables is really important, and crunchy stir fry always goes down well. Sauté a little garlic or chopped spring onion in olive or sunflower oil, add cubed chicken, turkey, prawns or quorn and fry until thoroughly cooked. Then add sticks of raw carrot, small pieces of broccoli, bean sprouts, tinned sweet corn and continue to stir fry. Finally add in a packet of precooked noodles and a dash of sweet chilli sauce cooking for a further two minutes. You can vary the ingredients and instead of the chilli sauce, add in some light soy sauce if you prefer.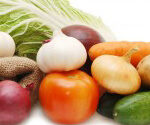 To ensure that your healthy meals for kids include fish, get your oven up to a hot setting, take a few potatoes and leaving the skins on, cut into wedge shapes, sprinkle with paprika, drizzle with olive oil and put in a baking tray in the oven. After fifteen minutes, add cod or salmon parcels, wrapped in foil with a dot of butter, squeeze of lemon and herbs. 35 minutes later and you have a healthy version of fish and chips. Core some baking apples, stuff the middle with raisins and honey and bake at the same time for dessert.