CHARITIES FIGHTING RECESSION ONLINE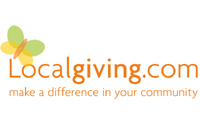 CHARITIES FIGHTING RECESSION ONLINE.
By LOCALGIVING.COM
The UK has slipped back into recession, putting even more pressure on the collective national pocket. Small, vulnerable charities find themselves fighting for survival amid Government cuts and reduced consumer confidence in the economy.
Wages are not keeping up with inflation and talk around the coffee pot is of the high cost of food, petrol, and energy. In the past 30 years, the percentage of household income given to charity by all UK households has remained static at 0.4%. In a recession, people either have, or perceive that they have, less disposable income. During the last economic downturn, the proportion of people giving, and the amount that they gave both fell.
In 2009, following the first bite of recession, the Charity Commission reported 8,000 fewer registered charities than in 2008, mostly at the smaller end of the scale. A 2010 survey of 500 small charities showed that for more than 50%, the recession had had "a direct and negative impact on their finances", with one in six claiming they had nearly failed as a result.
Charities and community groups need to find new and different ways to generate funds using every tool at their disposal. One such tool is the Internet – it's cost effective, efficient and ubiquitous, with a wide ranging reach to touch all demographics. Charities surviving this economic challenge will be the ones embracing the Internet in all its glory, using social networks such as Twitter and Facebook, and websites like Localgiving.com.
Now, here come the stats: In 2010, 85% of the UK population used the Internet, that's 51 million people. Giving online is still in its infancy, with just 7% of UK donors using the internet to donate; but that's 75% up on the previous year. We are growing a society that is used to buying and shopping online (58% of us do it). 40% of donors research online before giving by whatever method. And for every £1 spent by a charity in online fundraising, £10 is donated. The average offline donation in 2010 was £15, online that jumps to £30. The Internet as a donation tool rocks!
Localgiving.com is a website designed to support small, local charities and community groups by providing easy-to-use online marketing and donation tools. The site helps local groups to promote themselves to local donors by creating their own webpage highlighting their work and fundraising activities.
Localgiving.com enables those charities that are too small to register with the Charity Commission to claim Gift Aid, thus boosting donations by 25%.
A not-for-profit organisation itself, Localgiving.com was founded in 2008 by self-made millionaire, Marcelle Speller. In the mid-90s, Marcelle co-founded Holiday-Rentals.com, Europe's leading website for advertising private holiday homes. When the company was sold, Marcelle attended a workshop at the Institute for Philanthropy and was inspired to launch Localgiving.com.
In less than a year, Localgiving.com has helped local charities and community groups to raise nearly £2 million through a series of successful match funds. In March 2012, for example, £375,000 in funding from the OCS was matched in less than 48 hours. With Gift Aid factored in, charities across England benefited by £800,000 in just two days.
Localgiving.com is not all about fundraising. The website also encourages the donation of time and skills through volunteering and mentoring for charities. For example, the company works with the Institute of Chartered Accountants in England and Wales encouraging members to volunteer their services to local charities. Localgiving.com runs workshops for local charities teaching them how to maximise their online presence. And it promotes a community of self-support by encouraging seed charities to pass on their best of practice experiences to other local groups.
At the end of the day, Localgiving.com is all about helping small, local charities and community groups to become self-sufficient and self-sustaining by whatever means they can. As the country dips back into recession, for some local groups, such help and support can mean the difference between survival and going under.
About the Author
Localgiving.com was founded in 2008 and aims to enable philanthropic giving to small local charities and community groups in the UK.