5 BEST APPS TO SAVE TIME AND MONEY ON YOUR WEEKLY SHOP
5 BEST APPS TO SAVE TIME AND MONEY ON YOUR WEEKLY SHOP
Whether you want to rip all the ingredients from a great recipe straight to your mobile or just avoid doubling up on groceries, there's a clever app to help.
Here are five of the best apps for busy shoppers who don't have time to waste:
1. Grocery Gadget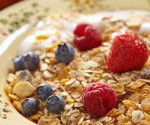 This paid app works with Android, BlackBerry, Windows, and iPhone systems. Use it to create and update your lists, as well as to store coupons and recipes across devices. Like with ASDA grocery shopping online, you can use your phone's barcode scanner to add items. Or just type them in. The great bit is Push notification. So if your flatmate or partner adds something to your list, it updates automatically on your device.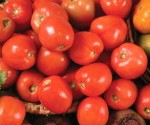 2. ASDA Mobile App
With a 5-star rating from almost 4,000 users, the ASDA iPhone mobile app makes online shopping and delivery easier. It's also available on Android, or via a web portal – and all free. The app lets you check the ASDA Price Guarantee to make sure you've got the best deal. And you can update orders and delivery times up till 11pm on the day before your grocery delivery is due. Scan barcodes to add products to your list, and find opening hours for your nearest ASDA store.
3. Grocery iQ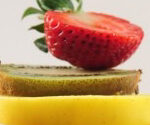 A free app for iPhone and Android. Add items to your grocery list with the barcode scanner, by talking, or typing. The app also syncs with your partner's or flatmate's app, so you won't end up with a fridge full of milk when you only needed a pint.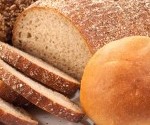 4. Our Groceries
Another paid app for Android, BlackBerry, and iOS. Just make a joint account for however many shoppers are in the house. The lists will sync as you add and tick off items. Sort your grocery list by category to stay organized.
5. Fooducate
For iPhone and Android systems. This isn't a list app, but a nutritional grading system. Scan items you want to buy to get their health grade (A,B,C…F). Fooducate was developed with dieticians' advice on grading, so it should be accurate.