TOP TIPS FOR CYCLE SAFETY
TOP TIPS FOR CYCLE SAFETY   
By SUSTRANS

Want to get fitter? Save money? Help the environment? Reduce pollution? Avoid traffic congestion? You can achieve all of this and more by cycling. Whether you swap just a few of your journeys from car to bicycle or all of them – you'll making a difference, for you and the planet.   So, here are some tips to ensure you are safe as you cycle: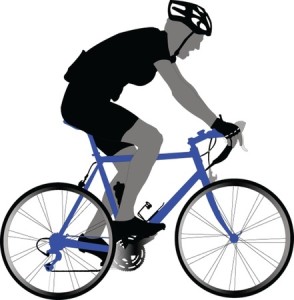 Cycle Safety  
Be visible – Make sure you can be seen, invest in good lights and reflectors. Reflective slap bands are great so slap them on your legs where they'll move and be more visible (they also make great bike clips).
Choose a safe route – Plan your route as it's no fun getting lost. Don't cycle anywhere that you would not feel safe walking and steer away from dimly lit or secluded areas at night.
Worried about traffic? Check out www.sustrans.org.uk to search for low traffic and cycle routes in your area. Alternatively our  National Cycle Network routes across the UK can now be navigated online using the new bicycle symbol on Google Maps, alongside the options of driving, public transport and walking www.google.co.uk
Want to start cycling to work? Build your confidence by 'buddying up'. Cycling with others is a great way to help you discover that cycling is a fantastic, enjoyable, safe and even sociable way to commute. You'll be amazed how many cyclists you see and you might even dare to suggest its 'normal'. If you can't persuade a work colleague check out BikeBUDi the free system matches you up with others going the same route, so you can ride together.
Carry a charged mobile phone with you in case of emergency.
Security – Always lock your bike to something solid using a good lock (preferably two locks) and make sure you don't lock it to something like a post that it can be lifted off of.
Ride in a position where you can see and be seen.
Make eye contact with other road users, especially at junctions, then you know they've seen you.
Signal clearly at all times.
Follow the Highway Code  – don't jump red lights and don't cycle on the pavement unless  it's a designated cycle path.
If you're new or returning to cycling and you don't feel confident hitting the pavements straight away, then a cycle training session could work wonders for you. Phone the National Cycling Training Helpline on 0844 736 8460 to find free training in your local area.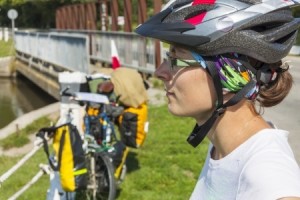 Bike Maintenance by bike mechanic Laura Pringle  
Keep it clean – wash down with soap, dry, then lubricate all the moving parts.
Keep tyres pumped up to help avoid punctures – the recommended pressure is usually stamped on the side of the tyre.
Lubricate the chain with oil regularly.
Quickly check your bike (gears, brakes, tyres and lights before setting off)
Learn how to fix a puncture and carry a spare inner tube and pump with you.
Sustrans makes smarter travel choices possible, desirable and inevitable. We're a leading UK charity enabling people to travel by foot, bike or public transport for more of the journeys we make every day. We built the National Cycle Network and work with families, communities, policy-makers and partner organisations so that people are able to choose healthier, cleaner and cheaper journeys, with better places and spaces to move through and live in.  www.sustrans.org.uk