SPA EASTMAN, EASTERN TOWNSHIPS, QUEBEC, CANADA
SPA EASTMAN, EASTERN TOWNSHIPS, QUEBEC, CANADA   
By CHANTAL COOKE   
A massage using bamboo sticks, a trough of freezing water that's described as 'better than coffee' and vibrating chairs that relax your nervous system; just a few of the treatments on offer at Spa Eastman.
Spa Eastman was the first destination spa in Canada and is located in The Eastern Townships, a region in central Quebec.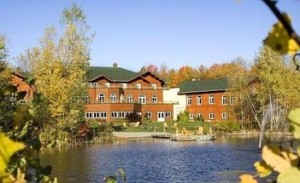 It is surrounded by 326 acres of forests and overlooked by the majestic Mount Orford. There are 15km of hiking trails, a large pond for swimming, and gardens where some of the produce for the kitchens is grown.
But Spa Eastman is not just about a nice house with lovely grounds and a fully equipped spa – it's about educating guests and helping them lead a healthier lifestyle.
For example, there are mini workshops each day to explain the process and benefits of the hot and cold treatments on offer as well as advice on how you can replicate this at home. The food is healthy and tasty – no heavy meals with cream and sugar, just good quality, fresh, organic, local ingredients, prepared with plenty of flavour. The menus are designed to help people understand how to improve their diets – and demonstrate how good, and easy, healthy food can be. And it doesn't stop there. During the exercise classes the instructor explains why you are doing each movement and what the benefit is.
So not only will you leave relaxed and invigorated, you'll also have a few healthy tricks up your sleeve.
There is also a range of treatments on offer – all with an emphasis on health (rather than superficial beauty)…
The Kobido is a wonderful 90 minute Japanese massage with scented oils. It finishes with bamboo sticks being rolled against the face and neck – a treatment designed to help with lymphatic drainage.
The NeuroSpa is described as an energising 15 minute siesta. You don a pair of dark glasses, put on the headphones and lie back in the chair, which vibrates under your lower back. The vibrations are synchronised with the music creating a deep sense of relaxation and shaking away any aches and pains.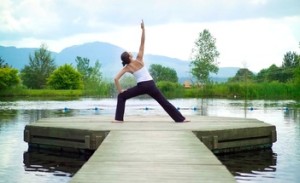 However the real star of the show is the thermotherapy; an infrared sauna, steam room and Finnish sauna allows your muscles to relax and your body to sweat out the toxins. Follow the heat with a dip in the natural pond outside, a quick dunk in the icy plunge pool, or a refreshing, minty shower of mist in the Igloo. The hot followed by the cold strengthens the immune system and improves circulation.
Then it's time to rehydrate with plenty of water and iodized lemon water – which replaces electrolytes and prevents dehydration and headaches.
And finally, rest on one of the gravity chairs – just lie back and the chair lets you feel as though you are floating. Your body tingles with warmth and a nap is almost inevitable.
You can repeat this cycle up to three times in a day – do them one after the other or punctuate them with a session in the outdoor hot tub, lying in the sun or strolling gently round the gardens.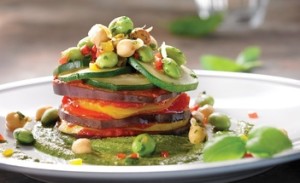 If, during your stay, you feel you need a little 'pick me up' then try the 'better than a coffee' mind booster! It's based, as are the other hot/cold treatments, on the Kneipp philosophy of health. Basically it's a large sink with ice cold water; dip your arms into the water as high up as you can and wait just a few seconds before pulling them out. This pushes the blood around and wakes the heart and circulation up and gives the body a boost – far better than any caffeine (and much healthier). If you have a headache this will often chase it away as it 'unblocks' the blood flow. And once again it's a treatment you can copy at home.
Spa Eastman founder Jocelyn Duboc believes that if we feel healthier then in turn we'll all be nicer to each other.  It may sound trite, but it's actually true. Think about when you've been rude or unnecessarily aggressive towards someone – chances are you were feeling tired, stressed, and not at your best.  So if you need an excuse to visit Spa Eastman – think about the greater good you'll be delivering to the world!
FACT BOX
Spa Eastman is about an hour from Montreal.
Air Canada flies direct from London to Montreal.
QuebecOriginal.com for useful tourist information about Quebec.
Hotels in Montreal: ALT Hotel Montréal Griffintown and Sheraton Montreal Airport Hotel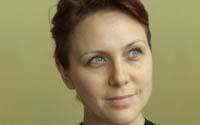 About the Author:
Chantal Cooke is an award winning journalist and broadcaster with a passion for the planet. In 2002 she co-founded the award winning radio station PASSION for the PLANET and in 2009 Chantal was awarded London Leader in Sustainability status. Chantal also runs a successful communications agency – Panpathic Communications.