MARMA THERAPY   
By CHANTAL COOKE   
How about combining a relaxing massage with the therapeutic benefits of gentle acupressure? Marma Therapy allows you to do just that.
Marma Therapy is an Ayurvedic way of providing acupuncture without the use of needles. This ancient therapy takes an incredibly gentle, but focused, approach to reduce imbalances in the body and relieve aches and pains.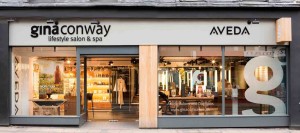 I tried it out at the Gina Conway Aveda Lifestyle Salon and Spa in Wimbledon with Ayurvedic consultant, Marc Muller.
The session starts with a fragrant foot bath while Marc asked me a few questions about my lifestyle, my skin type and any issues I wished to focus on. He then took my pulse in order to determine my 'dosha' – my Ayurvedic mind and body type. There are three doshas (Pitta, Vata, Kapha) and we each have a part of all three in our physiology – just in different proportions.
Armed with knowledge of my doshas Marc was able to target the most effective reflex and energy points with the aim of bringing more energetic balance to my mind and body. Marma Therapy also releases toxins and nourishes the skin by improving circulation and lymph flow.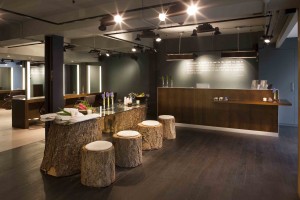 Marc explained to me that "The Marma Therapy is one of the only treatments that uses plant-based products and massage techniques to bring radiance to the complexion. I start each treatment with a thorough consultation to assess lifestyle, diet, digestion and pulse to tailor each treatment specifically. Taking a pulse is crucial as it shows us whether there are any imbalances in the body, allowing us to create a bespoke treatment to cater for the client's needs."
As quite a high energy person it can take me a while to relax, but as Marc moved around my body I could feel the muscles releasing and I was soon ready to fall asleep.
This is a very relaxing and gentle massage with soft, scented oils. The pressure on the reflex points is also gentle and works to release blockages and improve the flow of energy in the body. I very much liked the idea that I was getting two benefits in one treatment (yes, typical Type A person!)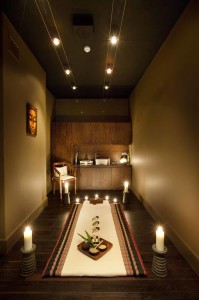 I could happily have indulged myself for another hour and I left feeling so relaxed that despite my best intentions to go back to the office, I went home and had a siesta instead. Since that's something I'd never normally do – top marks to Marc and Marma Therapy for getting me off the hamster wheel (at least for an afternoon) and giving me a proper rest.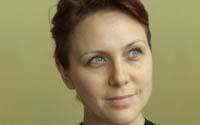 About the Author:
Chantal Cooke is an award winning journalist and broadcaster with a passion for the planet. In 2002 she co-founded the award winning radio station PASSION for the PLANET and in 2009 Chantal was awarded London Leader in Sustainability status. Chantal also runs a successful communications agency – Panpathic Communications.