IS YOUR EXFOLIANT KILLING THE OCEANS?
By DR BARBARA OLIOSO
Exfoliation is probably one of the most important activities for a beautiful skin.   But – as with every product and brand that you use in skincare – you have to be careful and vigilant as to what is in your product, how it was made, and what its health and ecological effects are.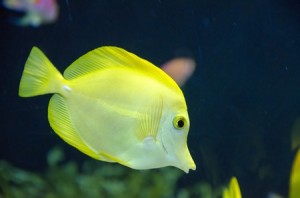 For example, is your exfoliant harming marine life?    Many cheap face exfoliants and body scrubs are made from Polyethylene micro beads.   These tiny, perfectly round beads are less than one millimetre diameter, yet they have a soft texture that feels good on the face and body; and they work well removing dead skin cells and are not too harsh on the skin.
But Polyethylene, (even in recyclable forms), ends up in the environment.  In this case the microbeads get washed down the sink and into the sewerage system, eventually finding their way into the rivers, lakes, seas, oceans – and here they accumulate and are eaten by fish.   The broken down plastics that collect in the ocean are nicknamed Mermaid's Tears.  These microscopic balls are tears that are as yet undetected and unlooked for by science – there is scarcely any data on the impact of these microscopic plastic particles on marine life.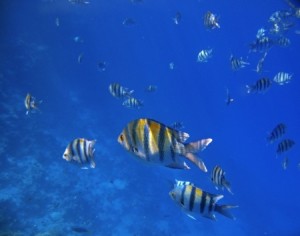 But the precautionary principle should alert us and would suggest that we need not wait for incontrovertible data on nano and plastic bead pollution. Avoid cosmetic products that contain micro beads; scour the ingredients list and look for the INCI name Polyethylene. If it has it, don't buy it or use it.
There is no need to stop using exfoliants – there are natural biodegradable alternatives. As with all things natural, they are not as cheap as synthetics, but they work extremely well and have a lovely texture.  I have been researching exfoliants for my Forest Secrets Skincare range, and have been trying out these natural alternatives and I'm really impressed with the results.
"5 Gyre" is an organization dedicated to eliminating plastic pollution from the environment.  According to this organisation, cosmetic exfoliants based on polyethylene beads are a major cause of plastic pollution in marine waters and are harmful to marine life. This organisation is campaigning to ban plastic micro beads from cosmetics. You can sign the 5 Gyre petition here

About the Author
Dr Barbara Olioso is a Green Chemist and founder of Forest Secrets Skincare
Twitter: @drbarbaraolioso
http://www.thegreenchemistconsultancy.com/blog