CYCLE TO WORK: TOP TIPS TO GET YOU STARTED
Cycling to work is a great way to get fit, save money and avoid that horrible rush hour crush.
So, we asked the folks at CycleScheme for some tips:
Learn your route: Make sure you know your route, perhaps even cycling it on the weekend or in the evenings before venturing out on a workday morning. If you don't have time to practice, make sure you know the directions well so that you're not hesitant or unsure at junctions.
There are lots of really useful apps to help you map the best route, Google Maps and City Mapper are a couple of examples.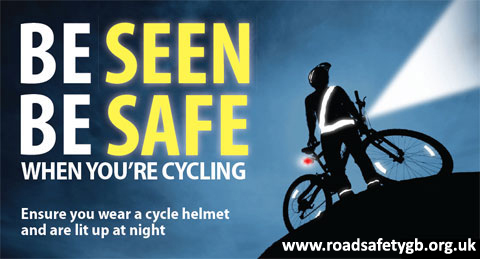 Be safe, be seen: Safety is paramount – make sure you and your bike are visible to others in all light conditions. A good jacket with reflective panelling and bright colouring will ensure you are reflected in car headlights and seen by others.
Front and rear lights at night are a legal requirement, so don't travel without them. Removable lights are a bonus if your bike will be stored outside, keep them in your jacket pocket to have them handy at all times. It's a good idea to use lights at dusk and in poor weather conditions when visibility is low.
Reflectors are a cheap and reliable way to brighten up parts of your bike without having to worry about taking them on/off. Reflectors can be fitted to the wheel, frame and pedals – all they need is a regular wipe clean!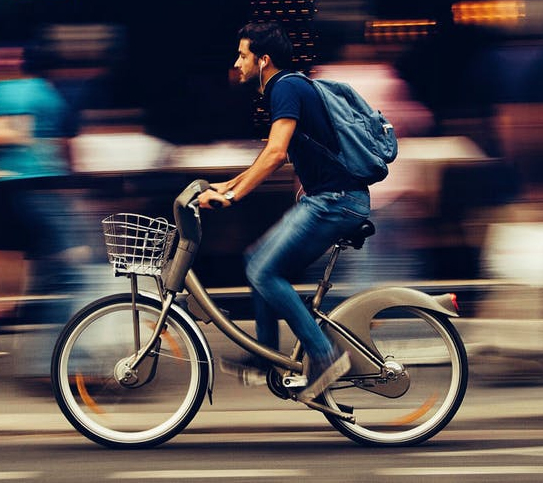 Pack smart: If carrying kit such as work clothes, your first concern is safety, followed by comfort, then practicality. Female cyclists should look for specifically designed backpacks for optimum strap location and shaping across the hips. Chest and waist straps are ideal to take the load off shoulders.
You can also purchase purpose-designed paniers and bike-bags which fit to various parts of the bike and allow for great storage space whilst avoiding putting any weight on your back. However, panniers are often one-sided so it's worth having a practice with them packed-up before your commute to avoid any surprises balance-wise!
The lock up: Whether you can take it off or not, a good lock is key. Look for a D shackle to secure the frame and wheels and a cable extension to pass though accessories such as helmet and saddle.

Many bike locks come with secure fastenings for your bike frame so they can be easily stored whilst not in use. Pop your bike lock key on your home keys to make sure you're not at risk of misplacing them. Alternatively, using a combination lock means one less key to lose…but another code to remember!
Travel in numbers: Days like Cycle to Work Day are designed to get more cyclists on the roads to help build confidence and show how accessible cycling is. If you don't feel entirely confident cycling alone, try cycling with partners, friends or colleagues.
Cycling can be a really sociable pastime, so whether it's for a practice ride to work, or just for fun, linking up with some friends for a weekend or evening cycle is a great way to let off some steam and catch up whilst getting a good dose of fresh air and exercise.

Cycling to work is the simple way to be healthier, happier and wealthier – try it for yourself and reap the benefits. Not got the gear? Join a cycle to work scheme like Cyclescheme or Halford's Cycle2Work and save on bikes, cycling clothing and essential safety accessories.
FACT BOX
Cyclescheme: allows you to get up to £1,000 worth of bike and accessories through your employer. You then pay a monthly 'salary sacrifice' to effectively 'hire' the bike and kit, over a 12 month period.
Halford's Cycle2Work: employers buy bikes and lease them to employees to cycle to work on. The employer recoups the bike cost though employee salary sacrifice (a monthly deduction from gross salary).