A NEW PARADIGM FOR AFRICAN AGRICULTURE?
A NEW PARADIGM FOR AFRICAN AGRICULTURE?   
By MIKE SHANAHAN   
As the global population grows we will need to find ways to produce more food without destroying the natural environment upon which we ultimately depend. We could of course just clear the forests and increase the mechanisation of farming but we know that this would have dire consequences for the climate, for other species and for natural processes – from pollination to water regulation.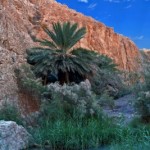 In recent years the concept of 'sustainable intensification' has gained ground. The idea is that we can increase the quantity and quality of food that a given area of land produces whilst using inputs more efficiently, so we can reduce environmental harm and protect natural capital and the services we gain from the environment.
To many people this has sounded like a call for big agriculture to take control of land from small-holder farmers across the world. But this is not the only way. Sustainable intensification is a concept that small-scale farmers can work with too. Examples include farmers in Niger, Mali and Burkina Faso who use the cap of a soda bottle to measure precise amounts of fertiliser to place alongside each seed hole – or the farmer cooperative association that can centralise and better store produce to enable farmers to get better prices.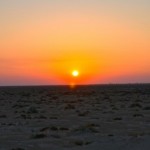 New crop varieties can also help farmers to intensify in a sustainable way.
Examples include the new rice varieties that researchers have developed by cross-fertilising African and Asian species.
On 18 April (2013) a panel of scientists led by Professor Sir Gordon Conway published a new report that shows how sustainable intensification could take off. The Montpellier Panel's report shows that the approach – if adopted by small-scale farmers across Africa – has great potential to increase people's resilience to threats such as climate change while boosting food supplies and nutrition.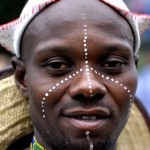 The report says four principles are essential to sustainable intensification. First, it should be prudent in their use of inputs, particularly those which are scarce, expensive or harmful to the environment. Second, it should be efficient, in seeking returns and in reducing waste and unnecessary use of scarce inputs. Third, it should be resilient to future shocks and stresses that may threaten the natural and farming systems. Fourth, it should be equitable, in that the inputs and outputs of intensification are accessible and affordable at the household, village, regional or national level to ensure the potential to sustainably intensify is an opportunity for all.
Panel member Camilla Toulmin, director of the International Institute for Environment and Development, says: "It is clear that we need to boost the harvest of food and fibre from any given area of land. But rather than doing this in conventional unsustainable ways, which mean more pollution, less biodiversity and more climate change, we can choose to intensify farming in a sustainable way with fewer adverse impacts."
"This means scientists and local farmers working together, building on tradition, and applying solutions at a local scale," says Toulmin. "Many of these solutions exist — they involve better use of soils, water and ecological systems, as well as diverse crop mixes, such as grains, legumes and livestock. They also need secure land rights, and support from policymakers and the development community to help them to spread."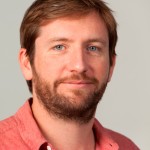 About the Author
Mike Shanahan is from the International Institute for Environment and Development www.iied.org /  http://twitter.com/IIED.
See also: Biodiversity Media Alliance and Climate Change Media Partnership roster