THE SAN DIEGO COUNTY FAIR – GREAT IF YOU LOVE BACON
THE SAN DIEGO COUNTY FAIR – GREAT IF YOU LOVE BACON   
By CHANTAL COOKE   
Chocolate covered bacon.
Yes, you really can get chocolate covered bacon to eat at the San Diego County Fair. As a vegetarian it doesn't really appeal – and to be honest, even as a meat eater, I think I'd have given that one a miss.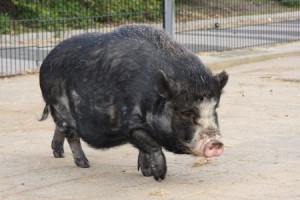 You can also get corn dogs wrapped in bacon, turkey drum sticks with bacon, bacon dogs, Potobello Kebobs (Gouda stuffed bacon wrapped mushrooms, apparently!), bacon bomb (cheesy bacon), beer battered bacon (called a 'bacon bliss'), garlic butter bacon fries, and just plain bacon. And you can wash it all down with bacon flavoured root bear – with a bacon rasher stirrer of course!
Unsurprisingly, the giant posters advertising these heart attack delights include a picture of a smiling nurse with defibrillator paddles, in case you really do drop down (almost) dead after partaking of so much pig.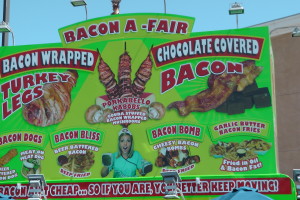 If you prefer your piggies alive and breathing (I definitely do!) then you can say hello to Peaches the 600lb pig – she's huge, gorgeous (in a piggy way), with a twitching snout and a lot of ginger hair.
Or head over to the hog racing. This sounds more impressive than it actually is; it's not huge hogs racing at break-neck speed. It's cuter than that; it's little piglets running along desperate to be the first to the finish line where there is a treat waiting for them to snuffle up.  I try not to think about the relationship between the bacon and the piglets…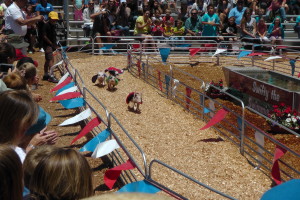 But the San Diego County Fair is not just about pigs and fatty food. You can feed butterflies, learn about growing lettuces in walls, watch horse riding events, see prize winning sheep and bulls, ride the fun fair or see demonstrations of food mixers, hair stylers, steamers and magic mops. You can even throw strange blobs that appear to splatter as they hit the floor and then magically reform before your very eyes.
The San Diego County Fair – great if you love a day out.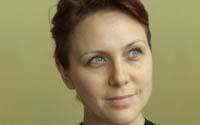 About the Author:
Chantal Cooke is an award winning journalist and broadcaster with a passion for the planet. In 2002 she co-founded the award winning radio station PASSION for the PLANET and in 2009 Chantal was awarded London Leader in Sustainability status. Chantal also runs a successful communications agency – Panpathic Communications.