MAMMAL PHOTOGRAPHER OF THE YEAR
MAMMAL PHOTOGRAPHER OF THE YEAR     
By CHANTAL COOKE

Capturing 'extraordinary' behaviour of Britain's mammals was just one of the criteria the judges were looking for when examining entries to The Mammal Society Mammal Photographer of the Year competition.
Here are a few of my favourite images from among the finalists…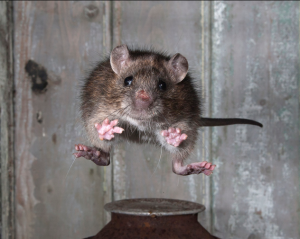 Most people don't like rats … personally I quite like them! But when you see one caught on camera jumping – well, how can you say that's not cute?! This photo was taken by Roy Rimmer of Wigan. Wildlife photographer Kate MacRae was one of the judges of The Mammal Society Mammal Photographer of the Year competition. She said: "This image quite literally 'leapt' out at me when I first saw it. Often misunderstood and unfairly depicted, I loved the unique energy in this capture.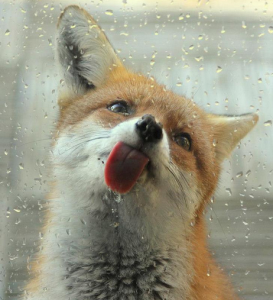 If you live in the countryside you probably don't see as many foxes as I do living in the suburbs of London … and although they often peer at me through my office windows, I've never had one lick the window! This picture was taken by Julie Milne, from South East England.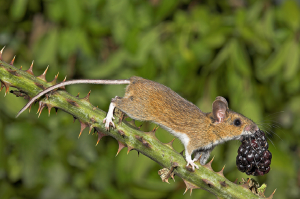 I have a big appetite and will admit to sometimes filling my plate with more food than I should… but I've never eaten something that is bigger than my own head!! I'll assume this wood mouse was carrying this home for the family. The picture was taken by Gary Cox in his back garden.
Marina Pacheco is The Mammal Society's chief executive. Commenting on the high standard of the competition entries, she said: "Compared with birds or even insects, mammals can even be difficult to see, let alone photograph. So, we knew that inviting photographers to capture mammals' unusual behaviour was going to be a tall order. However, we were stunned by the 370 submissions. Our entrants have not only captured the essence of British mammals, but from deer to dolphins and red deer to rats, they've also captured the sheer diversity too."
The 16 finalists' winning images (including highly commended images) can be seen here:
www.flickr.com/photos/87959705@N06/sets/72157632713655369
The full list of 199 shortlisted images can be found here:
www.flickr.com/photos/87959705@N06/sets/72157632806348114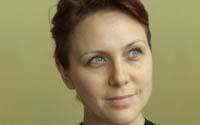 About the Author:
Chantal Cooke is an award winning journalist and broadcaster with a passion for the planet. In 2002 she co-founded the award winning radio station PASSION for the PLANET and in 2009 Chantal was awarded London Leader in Sustainability status. Chantal also runs a successful communications agency – Panpathic Communications.