HYPOXI: CAN YOU REALLY LOSE INCHES OFF YOUR HIPS AND STOMACH?
HYPOXI: CAN YOU REALLY LOSE INCHES OFF YOUR HIPS AND STOMACH?   
By CHANTAL COOKE   
The chance to lose a few inches off the hips and thighs – without breaking a sweat – is too good to pass up.
So what do I have to do? Well, it's as simple as attending six 30 minute HYPOXI sessions and gently cycling while sitting, partially inside a large 'pod'.
HYPOXI is a targeted method of body shaping. It was developed in the 1990s by Dr. Norbert Egger in Salzburg and is now successfully in use in over 40 countries worldwide.  It has a unique effect on typical female problem areas: persistent fat pads on the stomach, hip, buttocks and thighs, cellulite and weak connective tissue.
HPOXI has a number of studios around the UK. I visited the one in Bank, London.
It's best to wear gym gear and trainers – although you won't get very sweaty and probably won't need a shower afterwards, so you can do this in your lunch hour.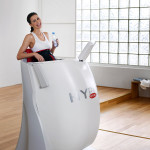 The HYPOXI therapist will fit a large rubber 'skirt' around your waist and then help you into the pod. You sit on the bicycle and the pod closes around the lower half of your body and is sealed by the skirt. In other words your bottom half (waist down) is inside the pod.  Then you simply start cycling – you don't have to 'go for it', just keep up a steady pace for 30 minutes. You are given a personalised programme which is monitored via heart rate and thermo sensors – so you know exactly what you're doing. It's that simple.
HYPOXI works by creating a vacuum around the bottom half of your body (i.e. the bits inside the pod) – this pulls the blood into these areas and increases the circulation, while the moderate exercise stimulates the metabolism.
As the lower half of the body is further away from the heart it can mean circulation is not quite so good there – and this means burning fat can be harder. Usually you can't 'spot train' to reduce fat, and as many women have found, if you do lose weight it often comes off the chest first. But by pulling blood into the lower body and keeping that area moving – you can actually target that area very specifically. Redundant fat in the target areas is activated and transported via the blood circulation to be burned in the muscles. This reduces the fat, as well as improving the appearance of unattractive cellulite and strengthening the dermal and connective tissue.
According to personal trainer Amanda Napper, this makes sense; "Exercise moves blood around the body and that helps burn fat – but it's harder to get the blood into the lower body. So by 'pulling' the blood downwards for a short period, it makes sense that this area would see increased fat burning. Unlike some treatments I have witnessed this would be permanent fat loss, not a temporary reduction due to, say, water loss. This isn't an alternative to exercise (which has so many health benefits) but as a way to 'spot reduce' fat, alongside a sensible exercise regime, I think it can work well."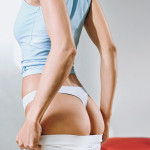 My measurements were taken before my first and last sessions and I was pleased with the results: waist and stomach had a 3cm reduction in both areas, and thighs a 1cm reduction.
It was a big change, for very little effort, in an area that is usually difficult to target. I'd certainly consider doing this again if I wanted to slim down for a special event.
You can find out more at: Hypoxi.net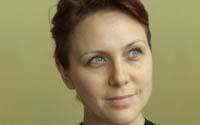 About the Author:
Chantal Cooke is an award winning journalist and broadcaster with a passion for the planet. In 2002 she co-founded the award winning radio station PASSION for the PLANET and in 2009 Chantal was awarded London Leader in Sustainability status. Chantal also runs a successful communications agency – Panpathic Communications.