DISPOSABLE PLATES MADE FROM EGGSHELLS
Martina Zupan, a fourth year product design student at Edinburgh Napier University, has struck upon the cracking idea of using eggshells to make a range of disposable tableware. The 26 year-old has designed and produced a product called Colleggtion – a disposable circular plate with tearaway cutlery that is made from waste eggshells.
One of hundreds of exhibits at Edinburgh Napier's More Than A Degree Show in May, the designer has developed a process that allows for waste eggshells to be formed into products.
This process is currently patent pending, but Martina believes her tableware could help highlight the opportunities that upcycling waste eggshells can bring.
Q&A
What inspired you to create Colleggtion?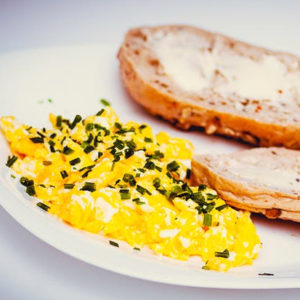 It all started with the idea of using eggshells and it's quite funny how that idea came to me in a first place – while making scrambled eggs. And once I discovered the problem eggshells represent on an industrial scale, I knew I had to try and do something about it.
Eggshells are biodegradable and rich with calcium carbonate (which is a great fertilizer), so I wanted to take advantage of these features and create something that would eventually return to the soil and help enrich it.
So what better way to do that in than try to replace unsustainable disposables that we throw away in enormous amounts daily (we all know how bad plastic is for our planet) by using eggshell waste to create greener disposables that will not pollute, but help our environment.
So after endless experiments in a lab and after lots of trial and error, that's how Colleggtion was born.
What are the issues that your range is helping to address?
One of the problems is the level of industrial eggshell waste that people are not even aware of. I wasn't aware of it before I researched in-depth about the eggshells. Current laws and regulations are forcing egg processors to send their eggshells to landfill – which costs them a lot of money and also pollutes our environment. UK egg processors created over 17 thousand tonnes of eggshell waste in 2016, so just imagine the situation worldwide. Diverting all that eggshell waste and turning it into something valuable could reduce an enormous amount of the waste worldwide.
Another problem is plastic pollution and the extensive use of other unsustainable materials in the foodservice disposables and packaging industry. We throw away so much of our packaging and so many single-use disposables, which end in landfill and pollute the environment. By using more sustainable alternatives such as Colleggtion, all this "waste" items could end up fertilizing our planet.
And the advantage of the unique design of Colleggtion tableware is that only a single piece of tableware is needed to enjoy your meal as both a plate and a utensil (spoon, knife and fork merged into a single utensil) are combined in a single object.
How are the plates and cutlery made?
The tableware is made from ground eggshells and a natural binder, which captures the powder and holds it in place. After the tableware is formed, it then gets coated with a thin layer of bio-plastic to prevent any liquids from food to be absorbed.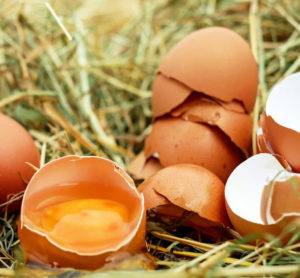 Where do the egg shells come from?
Eggshells come from industrial egg processors who are the biggest generators of eggshell waste.
 How biodegradable is this tableware?
Colleggtion tableware is fully compostable as it is made only from natural components.
Time of decomposing depends on various factors; however, due to the nature of the eggshell material, inside the commercial composting facilities, Colleggtion tableware could decompose in as little time as 45 – 60 days. In the same type of facilities, all compostable products (no matter the nature of the material) are decomposed within 180 days.
In the "personal garden composters", decomposing would take longer time, due to less intense conditions needed for the process.
What's next for you and Colleggtion?
We have just started a company called Alterwaste Ltd, which aims to reduce waste by turning it into new valuable products. Colleggtion is our first product line, tackling industrial eggshell waste and it's what we are focusing on at the moment. Currently we are in the process of securing funding to establish production and we aim to take Colleggtion to market in the next year.
In the future, in Alterwaste Ltd, we aim to expand our business and turn even more of the waste components into something greater, making our planet greener.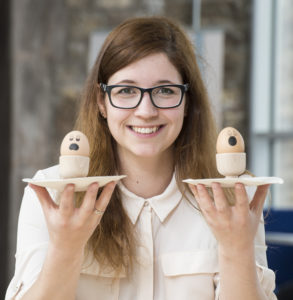 FACT BOX
Website: http://colleggtion.martinazupan.com/
Facebook: https://en-gb.facebook.com/colleggtion/
Twitter: @colleggtion  / @MartiZupan
Martina Zupan: Product Design graduate and founder of Alterwaste Ltd