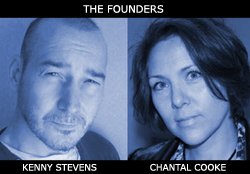 Our aim is to entertain, inspire and intrigue you with fresh ideas to help you live a green, ethical and fulfilling life.
You can choose to listen to the PASSION for the PLANET mix of music and speech [just click on the LISTEN NOW button], or choose individual interviews or articles.
Interviews and Articles.
There are hundreds of interviews and articles to choose from, with fresh interviews and articles added every week. As you'll see, we've organised them into various categories, and there's a search option too.
There's also the chance for you to comment.
Articles for submission
If you wish to submit your article to be considered for publication on this site, please read our submission guidelines first.
Contacting us
We receive 100s of emails every day and unfortunately we can't reply to them all.
If you have a press release you'd like to send us please email news [at] passionfortheplanet.com (we'll only reply if we are interested in following up).
We do not accept music submissions – sorry.
If you wish to get in touch with about anything else please email feedback [at] passionfortheplanet.com. Please, please be very clear about what you are asking / offering / hoping we will do. We receive so many emails and unfortunately sometimes we just can't decipher what they are about!  Thank you!