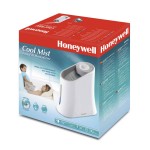 WIN a Honeywell Humidifier from Kaz Europe (worth over £60)
During the winter season, do you itch, sneeze or cough? Do you get skin irritations, have difficulty breathing or experience static electricity? Those are all signs that you should check the air inside your house, as its humidity level might not be appropriate.
Humidity is the amount of water vapour in the air. Comfortable humidity helps keep throat and nasal passages hydrated – helping you breathe better and sleep more comfortably. We need humidity for our wellbeing and comfort and too little humidity in a home or office can produce a host of difficulties for the people living or working there.
Using a humidifier can also work as a preventative to illness. Maintaining an indoor humidity level between 40-60% can reduce the survival of flu viruses on surfaces and in the air.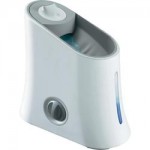 The Honeywell HH210E1 Top Fill Ultrasonic Humidifier has a patented easy fill technology – easy as watering a plant – simply pour water into the top of the humidifier. Ultrasonic technology means that the humidifier is ultra quiet, though there is a soothing effect from the running water visible in the humidifier. Variable moisture output settings allows you to control your humidity for optimum comfort and it runs up to 24 hours on a single filling so you can set and forget.
Thanks to Kaz Europe we have one of these humidifiers, worth over £60, to give away.
Entries close at midnight on 31st January 2013.