A LITTLE WINE PARADISE IN VALENCIA.
A LITTLE WINE PARADISE IN VALENCIA.
By PATRICK WALLER, THE SPANISH THYME TRAVELLER.
In recent years Valencia has produced some very interesting new wines.
The great bulk of wine made under the official Denomination of Origin of Valencia is produced in the Utiel-Requena region. There really are some delicious wines coming out of that region, but it is another, much smaller and less well known area to which I dedicate this humble post: "Terre de Alforins".
The Terre de Alforins is basically the area around Fontanares de Alforins and Mogente in south-east Valencia, bordering the northern climes of Alicante province.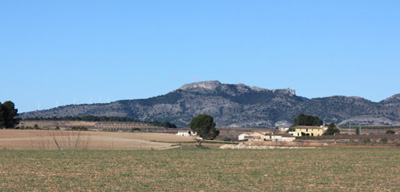 It is a region which has produced wine for centuries, but until recently had not achieved much impact on the wine market owing to its small volumes and old fashioned and standard wines.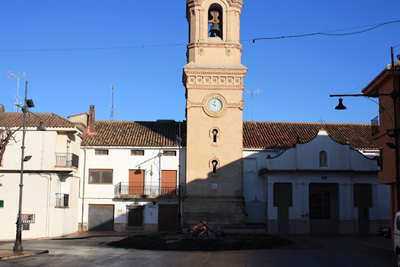 That has changed dramatically in the last ten years with various projects in different "bodegas" (wineries) meaning important investments in machinery, variety selection and people.
Wineries such as Heretat de Taverners, have invested in developing new wines working hard to achieve products with a difference. They have a range of wines including their great red Ben Viure and their deliciously crisp and refreshing white Reixiu. A small, young (but very professional) team has made some really interesting wines.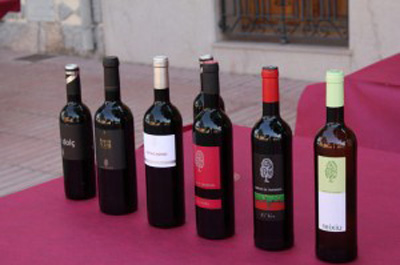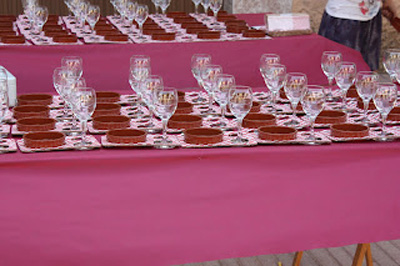 And there are many more such as Celler del Roure, Daniel Belda and Rafa Cambra who all produce some excellent wines.
We recently went to the Seventh Gastronomic Fair of Fontanares called "El Mon de Vi" ("The World of Wine") took place. It is a very small event – and, to be honest, too small. They need some more stands, more food and should probably think about changing the date to May when it's not quite so hot!!
Anyway, it was nice to see friends and meet new people whilst trying some of the best wines in the region.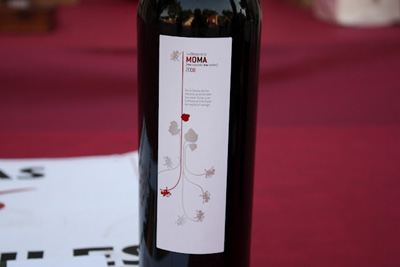 All the principal wineries were present and it was a pleasure to try all those cold whites. I have to admit I couldn't bring myself to try the reds (fortunately I know most of them already!!) as it was still 38ºC in the street and even with such good wine on offer only the white was enticing!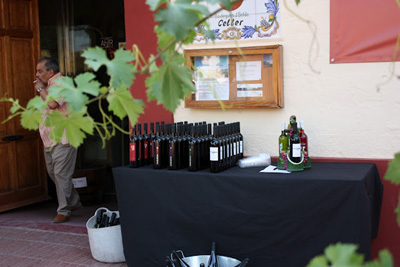 The great thing about Fontanares is that it is a very small village and so everyone knows everyone else. The village has maybe three bars and the famous Julio's bar and the next door restaurant that is the gastronomic epicentre of the town.
Julio's is something very special: modern and traditional cooking mixed to make an amazing menu with some really delicious and innovative dishes. Virtually every dish is a surprise. The experience of eating there is well worth it.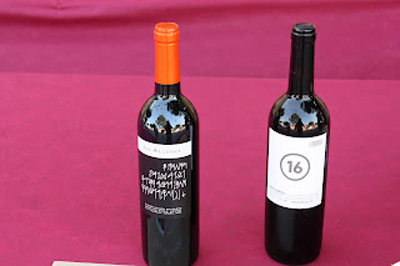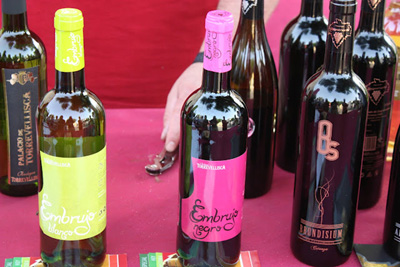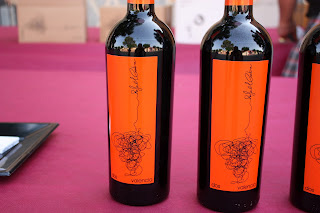 The surrounding countryside is a mixture of patchwork vineyards and forests set in rolling hills away from "the maddening crowd".
It is often referred to as the Valencian Tuscany. It really is a beautiful hidden corner of the interior especially in the spring and summer where you can walk through the forests and vineyards and really feel you are deep in the countryside and in contact with the authentic rural life in the interior of Valencia.
The enchanting scenery combined with charming wineries and the opportunity to taste the local wine make this a little wine paradise!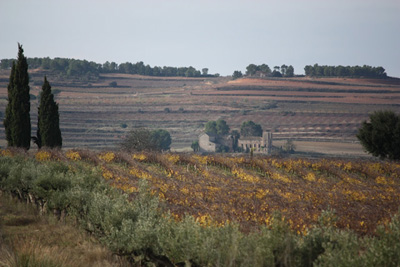 Not only does The Spanish Thyme Traveller take tours to visit the local bodegas, they also include on two of their holiday walks through the surrounding countryside enabling clients to enjoy the picturesque scenery and understand the local tradition of winemaking. The walking is fun and reasonably easy. Their Borgias Tour is a perfect combination of outdoor and cultural activities and includes a lovely walk through the vineyards and a visit to the remains of the Ibero fortified mountaintop village, a historic gem hidden in beautiful shady pine forest.
Where is it? MAP
Best time of year to visit: Sept/Oct and April/May are perfect.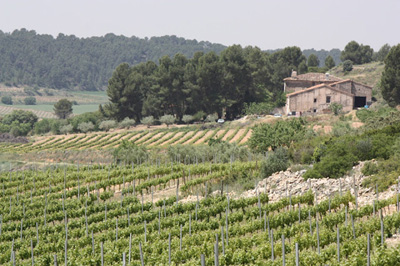 About the Author
Patrick Waller is co-owner of The Spanish Thyme Traveller – a boutique travel company specialising in Spanish holidays with a distinctive, personal touch and true passion for all things Spanish. http://www.thespanishthymetraveller.com