EXOTIC WILDLIFE SAFARIS – IN NORWAY
EXOTIC WILDLIFE SAFARIS – IN NORWAY
You don't have to go to African savannahs for outstanding wildlife safaris – Norway has its share of interesting safaris on offer too. Only a two hour flight from most places in the UK, visitors can experience whales first hand; walk among rare musk oxen; and spot Rudolph the reindeer in its natural habitat.
King crab safari – the king of the Barents Sea
At the very northernmost part of mainland Europe, you can join professional divers or stay onboard the boat on king crab safaris. The crabs are kings of the ocean, and can reach up to two metres between the claws and weigh up to 15 kilos, and a snap of its claw is enough to cut a man's finger.
When: All year, but particularly June to September
Organiser: Destination 71 Degrees North in the North Cape,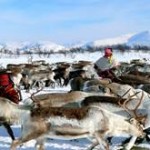 Reindeer safari – Experience the reindeer migration in Arctic Norway
Far from Rudolph the Reindeer's created habitat with Santa, you can now experience reindeer in their true environment. Join the indigenous Sami population rounding up the reindeer in the Lyngen Alps, Northern Norway.
When: June to late September
Organiser: Taber Holidays offers specially tailored reindeer safaris, from £1645 incl. flights from the UK, accommodation and activities.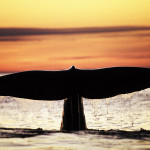 Whale safari – 100 % whale guarantee in Andenes, Northern Norway
The coast of Northern Norway is particularly nutritious, which attracts whales to the area all year. Therefore the operators offer whale guarantees to their visitors, and in the off-chance they can't spot the stunning killer whales or sperm whales, they are offered a new tour.
When: All year
Organiser: Whalesafari Andenes in Vesterålen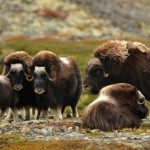 Musk ox safari – Arctic survivors
Dovrefjell National Park is one of the few remaining places in the world where you can experience the mighty musk oxen.  The musk oxen, who are survivors from the last glacier era, can weigh between 225 and 400 kilos, and run up to 60 kilometres per hour.  They are however very peaceful animals, and the chances are close to guaranteed to spot them when going on a guided tour.
When: Guided summer walking safaris from June to September
Organisers: Moskus Safari Dovrefjell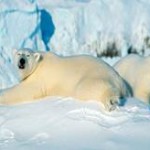 The great Polar Bears – in Svalbard
Almost by the North Pole, you find Svalbard – the only place in Norway you can find polar bears.
When: Best time is Summer
Organiser: Hurtigruten offers voyages that navigate through some of the best polar bear spots on Svalbard.
For more information:  Visit Norway