WHY A WEEKEND BREAK IS GOOD FOR YOUR HEALTH
New research finds that "Seekenders" – those who take regular short-breaks and choose experiences over material wealth – hold the key to happy holidaying.
Research by Hampton by Hilton has revealed a trend among Brits to forgo the big, annual holiday in favour of regular short breaks, to seek value for money and to covet travel experiences over material possessions.
According to leading health expert Dr. Dawn Harper and psychotherapist, Robert Stewart – this is the perfect way to holiday and reduce stress.
The survey of 3,000 adults across the UK revealed that travellers feel just as "refreshed and raring to go" following a short-break (32 per cent) as they do after an extended getaway (33 per cent).
So we asked Dr Dawn Harper and psychotherapist, Robert Stewart why this research is important:
Holidays are vital for maintaining good health. I can't remember the last time I did a surgery without seeing someone with a stress related illness. Just allowing ourselves to take our foot off the pedal and get away from it all can make a huge difference.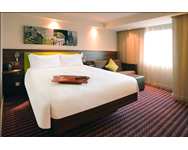 Why do we need regular breaks?
We are leading increasingly hectic lives and a holiday allows you physically and mentally to get off the merry-go-round and recharge.  Today's stresses don't come in the form of mammoths but in deadlines, work hassles, juggling home and work, family and relationship issues etc. and sometimes that can get on top of us.
To be able to take mini breaks feeds into our inner explorer and allows us to break free from day-to-day monotony. We thrive on new experiences, and psychologically a getaway of a few days or even a weekend can refresh the mind as much as, if not more than, a long holiday lying on a beach.
How often should we take holidays and are longer, exotic escapes better for us than weekend breaks/staycations?
Some of my best holidays have been well planned three day breaks – sometimes it can be easier to fit in a mini break and it can be just as beneficial as a longer holiday. Look to extend a business trip where possible, and take a day or two off after the work is done.
Psychologically it doesn't matter where you go as long as you leave your day to day stresses behind you. I have had some of my best holidays in the UK.
Short breaks are ideal as we can refresh whilst not worrying about our wallets emptying and the inbox at work filling up whilst we're away.  The experience we have and the people we are with are as much a contributor to our happiness on a holiday as the location.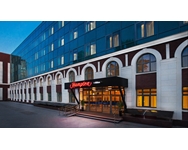 What steps can you take to ensure your break does what it's supposed to?
It's important to think carefully about what you want to get from your holiday and plan ahead. Look for places to stay that combine a good location with comfort and a high standard of cleanliness. When you're away, eat a good breakfast to start the day well and get a good night's sleep in a comfy bed.
Walking to explore your holiday destination is brilliant exercise, and use a hotel's fitness facilities if you have energy left to burn off.
Plan ahead for the day before and the day after your holiday. I have lost count of the times I have been screeching around until the 11th hour before a holiday such that I am at fever pitch by the time the holiday starts and then arrive home and hit the ground running.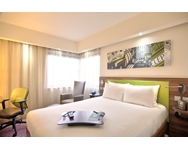 Why is it better for your physical/mental health to travel/have new experiences than material goods?  
It is well recognised that buying material things gives a short lived feel good factor, whilst getting away and experiencing something new not only gives benefit for the duration of the break but also lives on in memories. The dopamine kick of a new toy is greatly outweighed by the long term feel-good oxytocin and serotonin factor from the weekend break "Seekender" experience.
Find out more about Hampton by Hilton at www.hampton.com and www.news.hampton.com.