UNUSUAL SUMMER EVENTS IN ENGLAND
UNUSUAL SUMMER EVENTS IN ENGLAND
Cotswold Olimpicks, Gloucestershire
Late May (annually)
The Cotswold Olimpicks were founded by local barrister, Captain Robert Dover, in 1612 at Dover's Hill, above Chipping Campden.
The annual event attracts thousands of spectators and features some well-known countryside games such as tug-of-war, obstacle races and wrestling, as well as a few bizarre ones, including shin-kicking.
This involves two contestants who first fill their trouser legs with straw to help reduce the pain.
The players then hold arms and kick each other using steel-toe capped boots until one of the contestants is so bruised that he cannot stand the pain and admits defeat (although the rules have been since amended to make it a bit safer– steel toe caps are now banned!)
Visit : www.olimpickgames.com
World Egg Throwing Championships, Lincolnshire
29 June 2014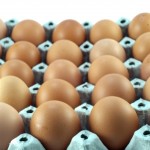 Contestants have to construct a gravity-powered egg-hurling device to launch an egg to a waiting team member.
Distances to be achieved start at 30 meters but can be extended up to 150 in the knock-out competition. Another activity is the Russian Egg Roulette where two participants select from five hard boiled eggs and one raw egg which they have to smash them on to their own foreheads.
Visit : www.swatonvintageday.com and www.eggthrowing.com
World Pea Shooting Championships, Cambridgeshire
12 July 2014
Now in its 43rd year, the World Pea Shooting Festival started as a means of fundraising for the village of Witcham near Ely in Cambridgeshire but has progressed to receive international recognition with contenders coming from as far afield as the USA.
Skill will shoot one expert marksman (or woman) into the slot of World Champion, while the runners-up can commiserate at the village fete that accompanies the festivities.
Visit : www.cambridgeshire.net
International Worthing Birdman, West Sussex
12 and 13 July 2014
The Birdman is a flight competition for human-powered flying machines held each summer in the picturesque seaside resort of Worthing on England's south coast.
Many flyers take part to raise money for charities; others design complex machines to aim for the
distance prizes. The event attracts contestants from all over the world.
The Birdman competition started in 1971 along the coast in Selsey and then spent 29 years in Bognor Regis before relocating to Worthing in 2008.
Visit : www.worthingbirdman.co.uk
World Snail Racing Championships, Norfolk
19 July 2014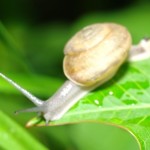 More than 300 snails slug it out for the title of 'Fastest Snail in the World' at the World Snail Racing
Championships which have been held at Congham, near King's Lynn, in Norfolk, for over 25 years.
Anyone with a snail can enter and a number of heats are held before the grand final.
The winner receives a silver tankard stuffed with lettuce. The world record is currently held by a snail called Archie who completed the 13-inch course (set up on top of a table) in two minutes.
Visit : www.snailracing.net
World Hen Racing Championships, Derbyshire
2 August 2014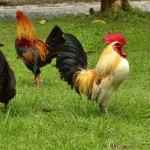 The Barley Mow pub in Bonsall stages speediest fowl races as hens are put through their paces over a 30 foot track. Views of the Peak District and local ale while the hens compete for the title.
Visit : www.world-championship-hen-racing

World Gravy Wrestling Championships, Lancashire
August, dates TBC
The teams competing for the title, slip and slide about in lukewarm gravy with team members winning points for pinning the opposition down in the gravy.
Visit : www.worldgravywrestling.com
FACT BOX
For more information: www.visitengland.com