WHERE TO SWITCH OFF ON HOLIDAY
Recent studies suggest that more than half of us are spending 23 years of our lives in front of a TV or computer screen. So it's more important than ever to literally 'switch-off' on holiday.  A holiday is one of the only times where we get the chance to take a break from the constant stress of email checking, Twitter updating and Facebook liking.
From the forests in Scotland to the mountains of Mallorca, Purple Parking has found the best locations to get away from it all. Whether you prefer a quick hideaway break, active holiday, spa retreat or stunning outdoor escape, these holidays will keep guests too busy being active, too relaxed or too remote to 'log-on':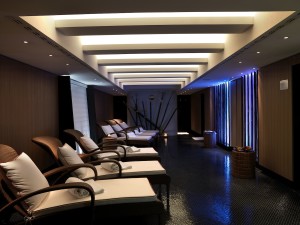 Indulge in a spa break: Lake Geneva, Switzerland
With a serene location overlooking the Alps, the capital of Switzerland is renowned for its spas. Turn off the mobile and indulge in the city centre spas available at Le Richmond Hotel, Hotel La Reserve and the Grand Hotel before lingering over warm pots of Swiss Gruyere cheese fondue on the shores of one of Europe's most majestic lakes.
If hotel wi-fi is too much of a temptation, head to Pays de Gex. This charming commune is found 15km north of Geneva at the foot of the Jura Mountains and is made up of over 25 small towns, famous for their local hot springs. Believed to have healing properties, these hot spring towns each have a public thermal bath and health spa – the ultimate Swiss retreat for tech-addicts. Find out more about Geneva's waterside attractions.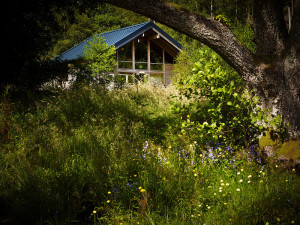 Escape to the highlands: Lochside cabin retreat, Strathyre, Scotland
Encircled by forest, loch and mountain, Strathyre is top of the list for a highland escape. There won't be time to check Twitter with the amount of activities on offer; the hundreds of waterways are great for a vigorous canoeing session or families can take it easy paddling on the peaceful lochs and catching seafood in buckets.
Try your hand at archery in the woods, take a long cycle ride through the pretty woodland trials or blow away the cobwebs with a climb up Ben Ledi mountain and reward yourself after a long day in the great outdoors, with a dip in an outdoor hot tub before reclining in front of the cabin's log burning stove.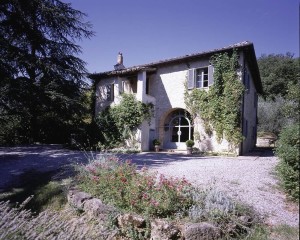 Step back in time: Provencal farmhouse, France
Explore the vineyard-dotted landscape that inspired artists and thinkers such as Paul Cézanne, Émile Zola and Ernest Hemingway. Leave the laptops at home to make the most of the famous Provencal scenery with long walks through lavender fields and rambles over the pine covered hills. Find charming restaurants, magnificent private mansions and colourful city squares in the ancient town of Aix-en-Provence.
Stay in one of the many beautiful villas nestled into the landscape to immerse yourself completely in the laid back lifestyle. Notre Dame du Val is set in 25 acres of lavender, olive groves and fruit orchards, interspersed with cypress and oak trees. Sleeping up to 12 people, the villa is great for a family break away from the TV, with a large swimming pool, tennis court and extensive gardens and even a gym in the orangery.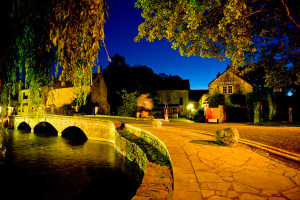 Hike the Great British countryside: Cotswolds
Being in the great outdoors is a fantastic way to relieve built up stresses and there are some great hikes in the Cotswolds area, with lots of opportunities for wildlife spotting and plenty of inviting pubs and restaurants for cosy dinners and drinks. Take a looped hike starting and ending at Broadway, taking in sights like Hailes Abbey, the beautiful Bourton-on-Water (known as Little Venice of the Cotswolds) and the bustling ancient market town of Stow-on-the-Wold, where you can stop for a refresh and traditional hearty meal before finishing your walk.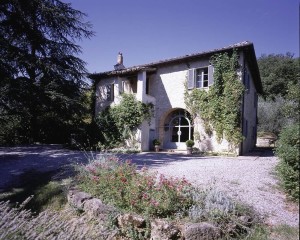 Escape into a fairy tale: Tuscany, Italy
If you prefer somewhere more traditional to log-off, escape to an authentic Italian retreat in the heart of Tuscany. Couples and families can take a relaxing holiday spending quality time with each other (and not on mobile phones) at Casa dei Vini  a pretty stone house that overlooks Cetona. The villa location looks like something from a fairy tale, with a winding avenue of beech, oak, ancient chestnut trees and century old cedar, leading you to the house, which is cloaked in climbing roses.
With woodland paths on the doorstep, the villa is just 2.5km from Cetona's shops and good restaurants, with golf at Panicarola, water sports on Lake Tresimeno, and fascinating Cortona all within 50km.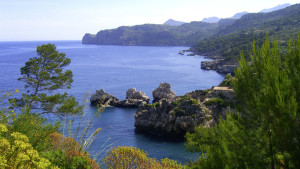 Bike sunny mountain trails: Mallorca, Spain
Forget the fine sand beaches and buzzing nightlife – the best way to relax in Mallorca lies further inland, in the two rugged mountain ranges that march across the northwestern and eastern portions of the island. A spider's web network of rocky single tracks combined with lush scenery and huge sea views make this one of the best places to mountain bike in Europe. Hire a set of wheels from Tramuntana Tours in the heart of the Serra de Tramuntana to explore Balitx Valley's thigh-busting olive terraces and the pine forests of Sa Comuna, or cycle between mountain huts amid the more gentle undulations of the Serra de Llevant.
Some of the secret bays around Cala Tuent can only be reached by foot or by bike, so you should have the clear waters all to yourself. It's already warm enough to swim in spring, and the mountain paths are fringed with carpets of wild flowers, making this the ultimate relaxing escape.
Find more advice on keeping your holiday as stress free as possible with these tips on reducing travel stress.