THE SKYE CRAFT TRAIL   
By CHANTAL COOKE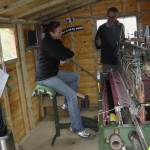 I am peddling hard and although I am not going anywhere I am making a lot of progress. In the last few minutes I have managed to weave a good two inches of cloth. In fairness this is the easy bit – the real work is in the preparation and design. Although Roger from Skye Weavers explains it all with such enthusiasm that winding meters and meters of yarn and then threading dozens of needles – and that's only part of the preparation – sounds far more interesting than it has a right to!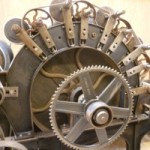 Skye Weavers is just one of the suggested stops on the Skye Craft Trail, which also includes potters, painters, photographers, tanners, quilters and just about any other craft activity you can imagine.
You pick up a free booklet from any tourist office or craft centre and then follow the route (choosing North or South Skye) stopping off at places that catch your interest. Rather handily the booklet also includes café galleries; places that serve food and also display art.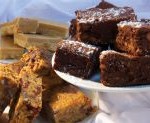 One that is most definitely worth a visit and gets 'it' right on every level, is the Red Roof Café.  Run by artist Elly Knight, her work is displayed around the room adding bright colours to the white washed walls of the former blackhouse. On the table you can read about the history of the building and an explanation of the music that's playing (some of Elly's favourite CDs by local musicians), in the evenings they run live music nights, and, most importantly they serve an excellent pot of tea (in fancy glass teapots with dainty china cups) and delicious homemade cakes.  Oh yes, and the service is excellent too.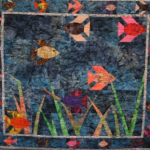 Close-by the Skye Quilt Studio was a surprisingly enjoyable stop on the trail. I am not a quilter, and it would be fair to say, quilting as an activity or even as an end product has never really appealed. But Jennifer, a passionate quilter whose home is covered in her glorious designs managed to change my mind. Her quilts are works of art; rich colours, decorated with metallic threads and glittering beads.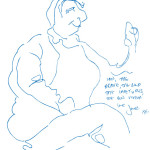 Everywhere I visited the artisans were friendly and willing to talk about their crafts and answer all manner of daft questions from tourists. And Ian Williams at The Brae Fassach Gallery was no exception. 'Feel free to touch anything, pick up it, try it on – whatever you like' he announced with a big smile as we arrived at his workshop-cum-gallery-cum-café.  When I bought a greetings card from the display he happily explained that it was a painting of his of horse – 'bucket face' was her nickname. I am guessing it may have had something to do with where her head could often be found!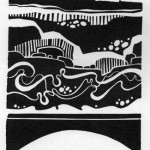 Many of the stops on the trail are dedicated to one genre of craft or even one artisan, so a good place to stop and get a feel for a wide range of what Skye has to offer is Dandelion Designs . It is run by Cathy, Pat and Liz Myhill – all artists in their own right (check out Liz Myhill's linoprints – they are exquisite). As well as showing their own art, they display and sell the work of many other artists too, including the famous sculptor Lawrence Broderick (if you like otters you'll love his work).
The Skye Craft Trail is an excellent way to see the scenery of the island, meet some of its people, and be inspired by their art and creativity.  And, best of all (remember this is Scotland) you'll have a great day, even if it's raining.
Fact Box: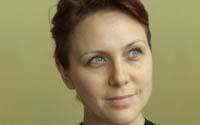 About the Author:
Chantal Cooke is an award winning journalist and broadcaster with a passion for the planet. In 2002 she co-founded the award winning radio station PASSION for the PLANET and in 2009 Chantal was awarded London Leader in Sustainability status. Chantal also runs a successful communications agency – Panpathic Communications.