QUEBEC CITY AND SURROUNDS – SO MUCH TO CHOOSE FROM
By CHANTAL COOKE   
"It's the French bit of Canada." Or "It's the bit that wants to be independent." These were two most common responses I got when I asked my British friends about Quebec.
And although both are true – they don't give you any hint of just how beautiful the Province, and its eponymous city, actually are.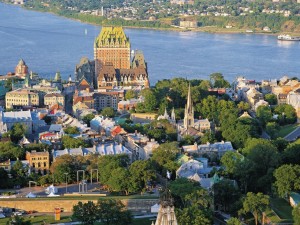 Quebec City has a certain elegance that is lacking in many other Canadian capitals. Yes, it's certainly North American, but it's also a bit European too.  And don't worry if your school French is rusty – pretty much everyone speaks some English, and they are far more forgiving of poor grammar and mispronunciations than their Francophone cousins in Europe.
When visiting the area the first question is – when? And the truth is – it's lovely anytime. But if you want colour – I mean lots of rich reds, golds, and browns – then visit in autumn.  With so many deciduous trees the landscape shifts from green to gold, catching the last rays of the autumn sun.
For more information: http://www.quebecregion.com/en/what-to-do/activities-attractions/ideas/fall/
Another great place, anytime of year, is Jacques-Cartier National Park. This area was threatened with a hydro-electric power dam in the 1970's but local residents fought to save it, and it's now a preserved area with a range of outdoor activities for every season; from snowshoeing to camping, hiking to white water rafting.
For more information: http://www.quebecregion.com/en/parks-reserves-resorts/parc-national-de-la-jacques-cartier-sepaq/
Want to see a moose? Or learn about edible mushrooms? Then Forêt Montmorency is the place to be.  This is a research station that wants to help you learn – and have fun. Discover how to track and identify animals, brush up on your mycology knowledge, watch moose in their natural habitat, and do some birding.
For more information: http://www.fm.ulaval.ca/accueil.asp
If you want to be sure your holiday is making a contribution then the Co-op Vallée Bras-du-Nord is worth considering. They work on sustainable tourism principles, aiming to protect the land from being over-developed. In addition, every year they hire a dozen young people who are struggling in life with issues like truancy, substance abuse, and unsocial behaviour. These youngsters are offered a different kind of school; the forest. They work to build and maintain the trail system, which "forces them to confront a hostile environment that teaches patience, tolerance, discipline, teamwork, determination and perseverance."
For the tourist, Co-op Vallée Bras-du-Nord offers wilderness accommodation, and activities like canoeing and mountain biking.
For more information: http://www.valleebrasdunord.com/index-english.php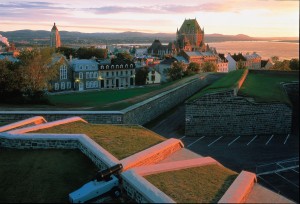 Keep your holiday green (and save money) by ditching the hire car; the hop on, hop off bus service allows visitors to go from the dramatic Montmorency waterfalls to the city Aquarium – all on public transport. And if you want to go a little further afield, then a variety of regional excursions will take you where you want to go – with no car needed!
For more information: https://toursvieuxquebec.com/en/forfait/All-Loops-Combo
And https://toursvieuxquebec.com/en/home
A train journey is the perfect way to see more of the countryside. Take a trip on the Le Massif train; choose a dinner cruise, a day trip, or maybe something a little longer. Do some shopping, stroll on the beach and watch the birds, or sit in a café and watch the people.
For more information: http://www.lemassif.com/en/train/
Walking, cycling, or cruising in a limo…culture, shopping, food or … ghosts. Quebec City has plenty of organised excursions that will keep you entertained.
For more information: http://www.quebecregion.com/en/what-to-do/activities-attractions/guided-tours/
And if you are still not sure what to do – then check out these top 13 'must see' attractions – you'll be spoilt for choice:  http://www.quebecregion.com/en/what-to-do/activities-attractions/must-see-attractions/
And if you'd like to know more about nature watching, horticulture and health and wellness in Quebec, then check out these blogs and podcasts:
FACT BOX: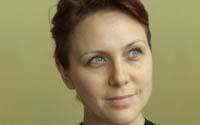 About the Author:
Chantal Cooke is an award winning journalist and broadcaster with a passion for the planet. In 2002 she co-founded the award winning radio station PASSION for the PLANET and in 2009 Chantal was awarded London Leader in Sustainability status. Chantal also runs a successful communications agency – Panpathic Communications.