THE MASAI MARA – IN PICTURES
THE MASAI MARA – IN PICTURES
By CHANTAL COOKE
The Masai Mara is one of the most amazing places on earth to go on safari – and if you stay on a Conservancy just outside the park you'll also be contributing to the conservation of the wildlife and the livelihoods of local people. It's a great system that is bringing benefits all round, and is loved by the local people.
These pictures tell the story of a trip taken in September 2013 to the Masai Mara, where I stayed at Porini Lion Camp on the Olare Motorogi Conservancy.
We hope these pictures inspire you to visit – just remember to offset your flight and be a responsible traveller; taking only photos, and leaving only footprints.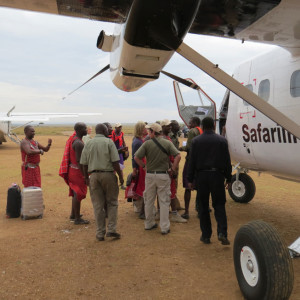 Arriving at the Masai Mara on a small plane from Nairobi.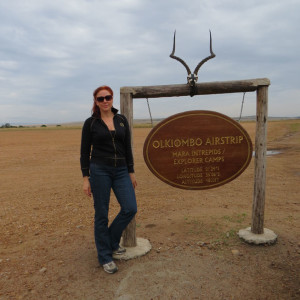 At Olkiombo Airstrip – love the sign with the horns.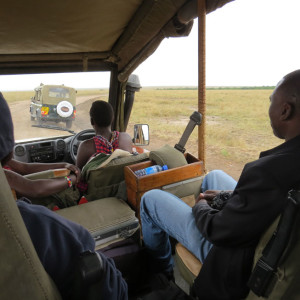 Taking the truck to Porini Lion Camp where we will be staying for a few days.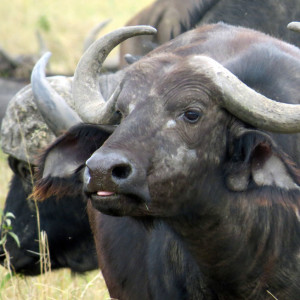 First wildlife sighting – the water buffalo.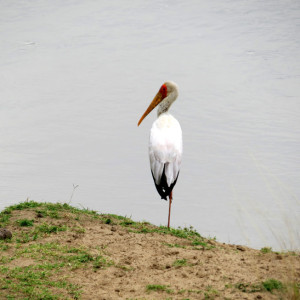 Yellow Billed Stork.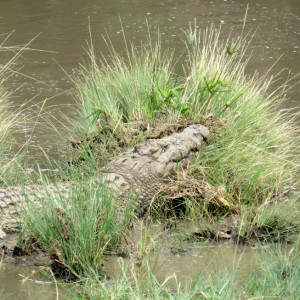 Crocodiles lazing in the sun at the river side – in case some food comes by.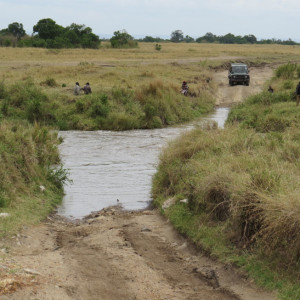 Getting ready to ford the river – it's been raining hard, so it'll be deep.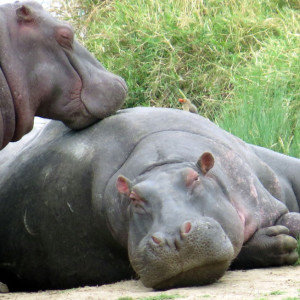 Hippos looking very content and relaxed.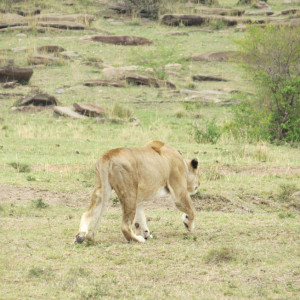 A lioness on the hunt for lunch.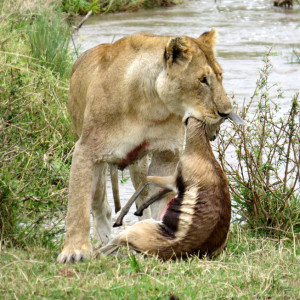 Success! Lunch is served.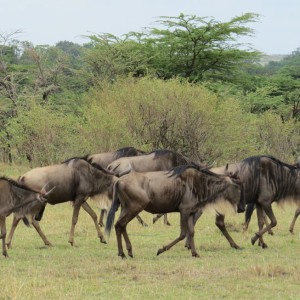 A herd of wildebeest pass us.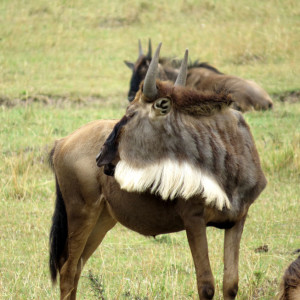 They are odd looking animals – but so beautiful in their own way.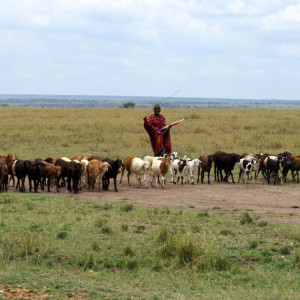 A Masai shepherd tends his flock.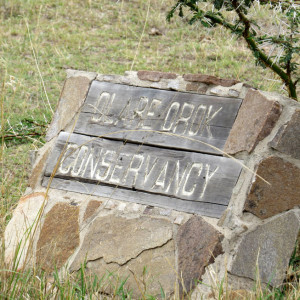 Arriving at the Conservancy.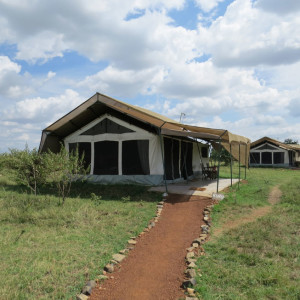 My bedroom for the next few nights at Porini Lion Camp.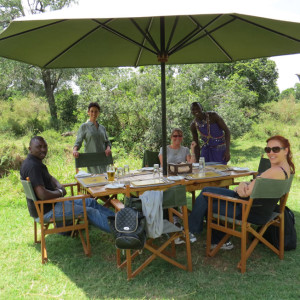 Lunch al fresco at Porini Lion camp.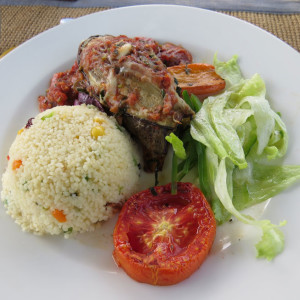 And it was vegetarian and delicious.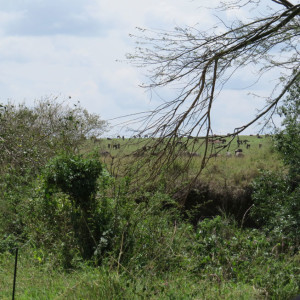 Our lunchtime view. Just so pretty.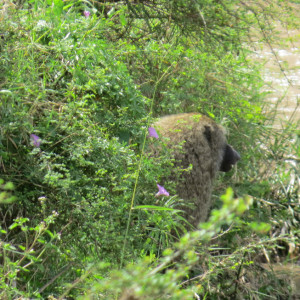 And the baboons are watching us.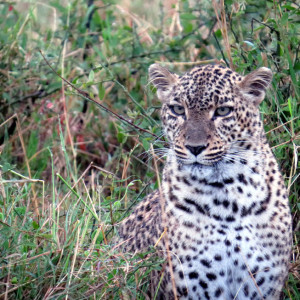 An evening safari and we have the opportunity to watch this leopard for nearly 40 minutes.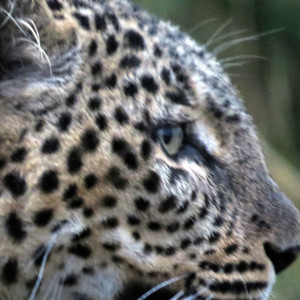 Hey good looking!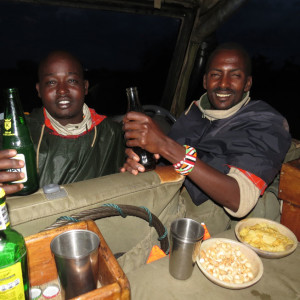 And we celebrate with our wonderful guides – sundowner with a G&T, Mara style.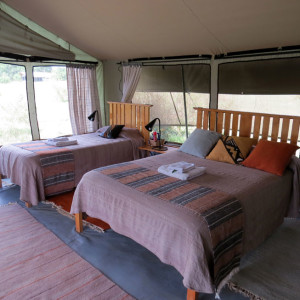 Time for bed. African luxury.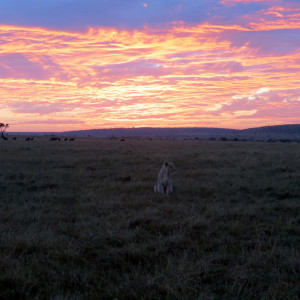 A lioness at sunrise.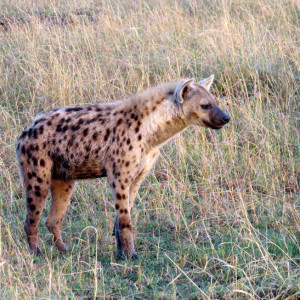 Hyena hoping to get some scraps when the lions have finished.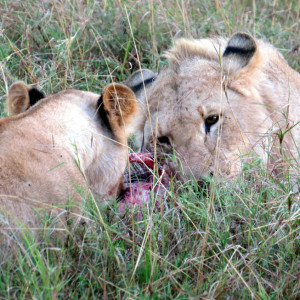 Lions enjoying breakfast.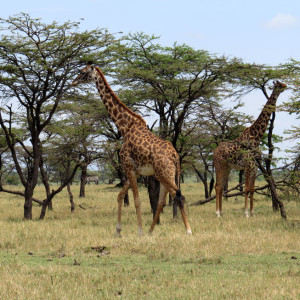 A tower of giraffes.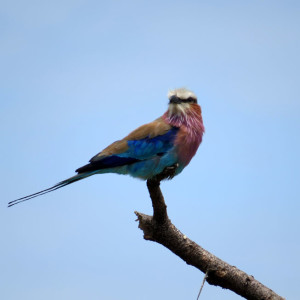 Lilac breasted roller.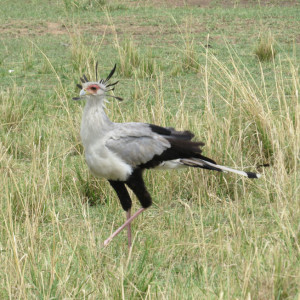 Secretary Bird.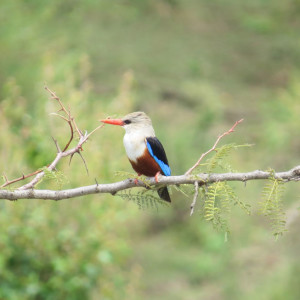 Grey Headed Kingfisher.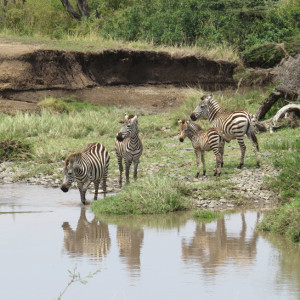 "Shall we cross here? What do you think?"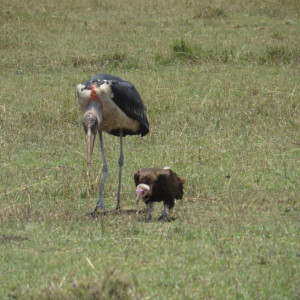 Marabou Stork deep in conversation with a Lappet Face Vulture.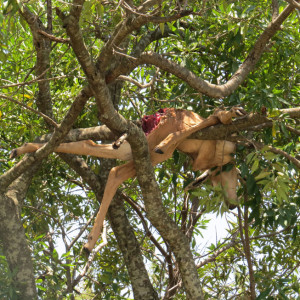 A leopard's kill stashed in a tree – saving food for later.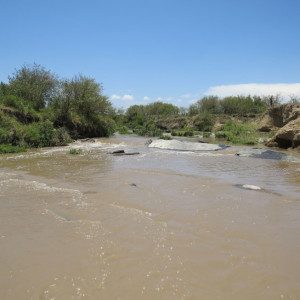 After heavy rain the river is overflowing.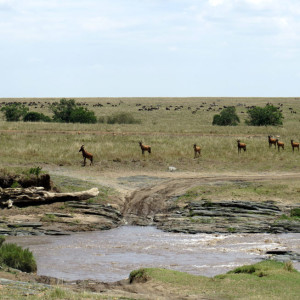 Topi lining up to cross the river.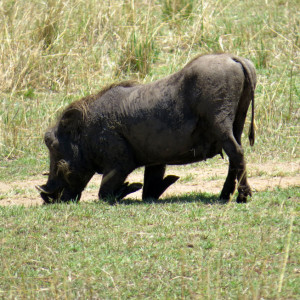 Warthog – kneeling to reach lunch.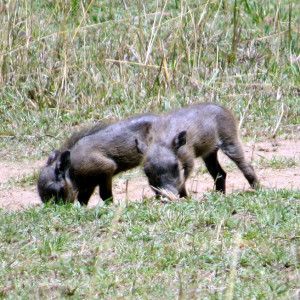 And warthog babies! How cute is that!?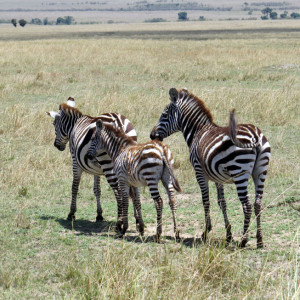 A family of zebras.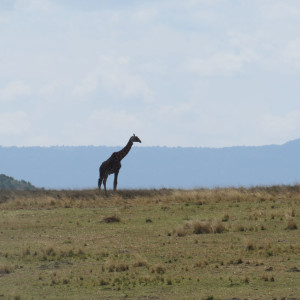 A lone giraffe on the horizon.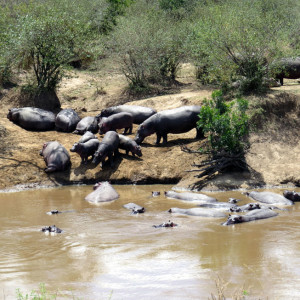 Hippos having a good wallow.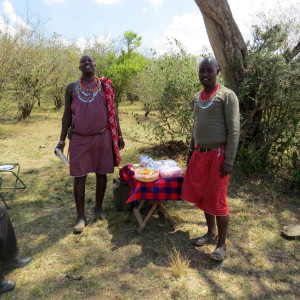 Picnic lunch under a thorn tree.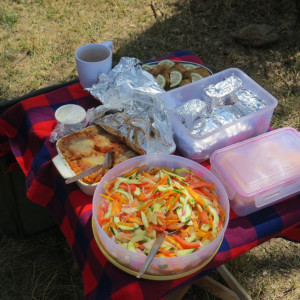 Yummy – looks delicious (and it was). And they catered excellently for my vegetarian diet.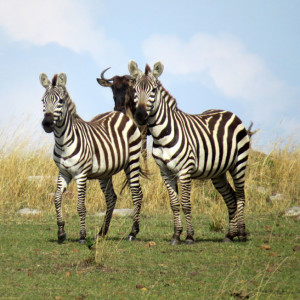 Coming to say hello.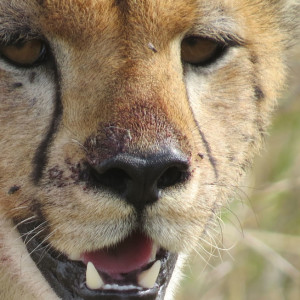 A cheetah soaking up the afternoon sun.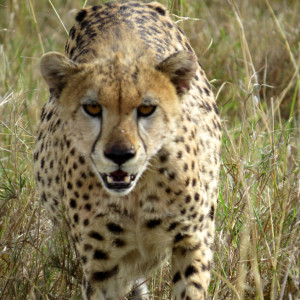 On the prowl.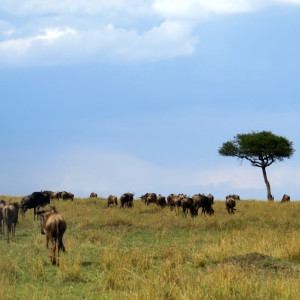 Wildebeest taking a stroll.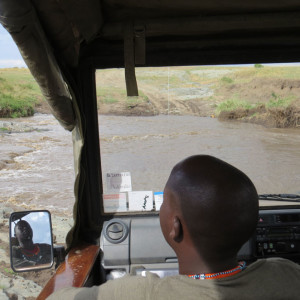 Fording the river.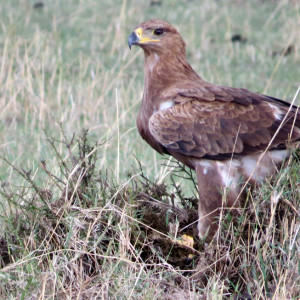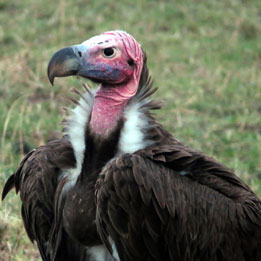 A Tawny Eagle
Lappet Face Vulture.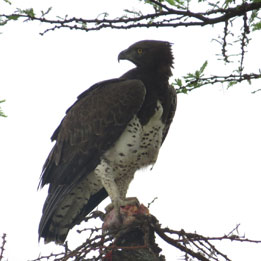 Martial Eagle surveying the land from the top of a tree.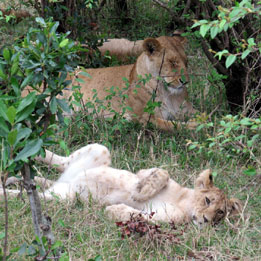 Cute little lion cub watched over by mum.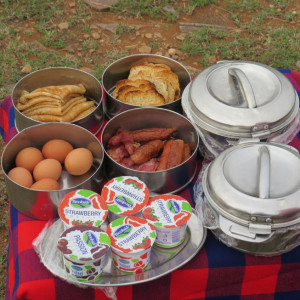 Cooked breakfast on the Mara.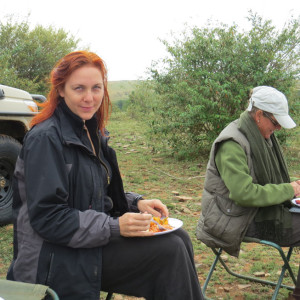 Enjoying my last breakfast before we head to the airstrip. It's been an amazing trip.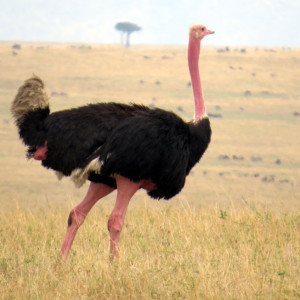 Last wildlife sighting – Masai Ostrich.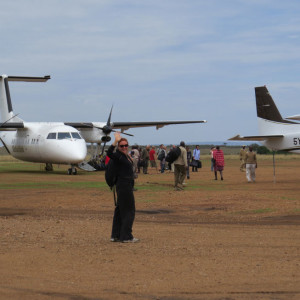 Waving goodbye to the Masai Mara – after a fantastic trip.
For more information see:
Chantal Cooke is an award winning journalist and broadcaster with a passion for the planet. In 2002 she co-founded the award winning radio station PASSION for the PLANET and in 2009 Chantal was awarded London Leader in Sustainability status. Chantal also runs a successful communications agency – Panpathic Communications.