WHAT NEXT FOR ELECTRIC CARS?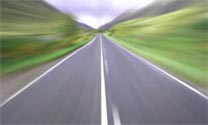 WHAT IS THE FUTURE FOR ELECTRIC VEHICLES IN THE UK?
By GORDON FOAT.
In the UK, 25 Mitsubishi and 20 smart electric cars have been evaluated for the past year as part of the UK Technology Strategy Board's £25m Ultra Low Carbon Vehicle Demonstrator programme.
Despite initial scepticism surrounding the capability of EVs and concerns over range anxiety, they have been found to be more than capable of meeting the needs of drivers that require efficient urban transportation.
This is reflected by the findings that most journeys undertaken (77%) lasted less than 20 minutes and only 2% used more than 50% of the battery – enabling a return journey to be made without the need for recharging in the majority of cases.
Low running costs
The average charge time of an electric car studied was between 2-3 hours (typically equivalent to 50% of a full charge) with an energy transfer of 6kWh costing around 60-80p depending upon tariff. (equivalent to one load in a washer dryer).
Typical users only need to recharge every 2-3 days and choose the convenience of a home charge overnight or at their place of work over 85% of the time. Public charging points provided as part of the trial are proving popular, but less necessary than originally thought, as users gain confidence in the range capability of the vehicles.
The trial has shown that the current generation of low carbon vehicles are as capable as conventional diesel and petrol engines for performance and ease of use, whilst having significantly lower emissions and operating costs.
It's already clear that EVs offer a viable, practical urban transport solution. We must now consider how our homes, offices and public spaces will need to evolve in order to cater for both users' needs and the rapidly developing technologies powering these vehicles.
Ecotricity launches the electric highway.
For the first time electric vehicles will be able to travel the length and breadth of Britain using the world's first national charging network at motorway service stations across the country. Every charging post will be powered with 100% green energy and means that electric car drivers (and ev motorcycle riders) will be able to drive from London to Edinburgh or Exeter completely free and with vastly reduced emissions.
This breakthrough in electric car infrastructure removes one of the main barriers for people wanting to buy electric cars – range anxiety – which currently restricts people to driving within their own city.
The first 'top-up zone' has been installed at Welcome Break's South Mimms services [at the Junction of the M1 and M25], and the first phase of the network spread across 12 motorway services will be completed by September. Each post will be located outside the main entrance, with two sockets that can be accessed by registering for a free swipecard.
Within 18 months all 27 Welcome Break motorway services will have charging points. Green MotorSport has already registered an electric car so that we can use these outlets. Electric car owners who want to register for a free swipe card can visit Ecotricity's website.
There are also schemes around the UK to build up the electric vehicle charging infrastructure. This spring 150 new charge points were added in London and at least 1,300 are planned by 2013, which will be more than the number of petrol stations in London! This is being extended to neighbouring counties in the East of England.
The North East of England has already launched its own programme, with the aim of becoming the home of Europe's most advanced electric-vehicle charging network. Businesses are housing electric vehicle chargers in strategic locations for local users, as well as for long distance drivers. These will include 50 kW quick charging points, which provide a charge in around 25 minutes.
Electric cars can top-up in less than 20 minutes using rapid recharge points, while those using the slower (13A supply) will be able to recharge fully if staying overnight at motorway service hotels.
International backing for electric vehicles
The UK Government is contributing a grant of up to £5,000 to purchasers of electric vehicles and around the world governments are taking action to accelerate their introduction. The International Energy Agency (IEA) sees a great future for electric vehicles, with annual world sales of 7 million by 2020 and up to 30 million a year by 2030. They expect battery costs to halve by 2015, just four years away.
Most of the world's governments are involved in the IEA's Electric Vehicle Initiative, including China, Denmark, Finland, France, Germany, India, Japan, Portugal, South Africa, Spain, Sweden, the UK and the USA. Mr Nobuo Tanaka, Executive Director of the IEA, said that rapid development of advanced vehicles around the world is a key element in enabling the global economy to achieve the target of halving C02 emissions by 2050 and the combination of advanced vehicles powered by clean electricity is the ideal solution.
World Advanced Vehicle Expedition (WAVE)
Gordon Foat of Green MotorSport, a company based in Woking, Surrey, has been invited to represent the UK in the World Advanced Vehicle Expedition (WAVE) which is taking place in September. Electric vehicles will travel from Paris to Prague, calling upon thirty cities en route. The first thing is to make sure that there is a first class infrastructure and the WAVE will be a pioneer in establishing the requirements for inter city electric driving. The world's largest electric vehicle, the Innotruck, will serve as a charging station for participating electric vehicles during the WAVE.
The 2011 WAVE is also an exchange platform for interacting with government representatives, business leaders, schools and other pioneers and there will be global media coverage. The Innotruck will serve as an exhibition and press centre, as well as the event platform and the mobile WAVE headquarters. All participating vehicles will be powered by 100% renewable energies.
Each team must feed electricity from a renewable source such as wind or solar into the grid in their home country and en route, the vehicles will be able to withdraw the equivalent amount of energy from any power socket. Green MotorSport has already secured a vehicle to drive in the Wave as well as renewable energy for the event. If you would like to take part in this opportunity, please contact us immediately.
So, it's no wonder that 2011 has been dubbed 'The Year of the Electric Car' and I am looking forward to celebrating this by representing the UK in the WAVE challenge from Paris to Prague. For more details and to join those who are already sponsoring my electric car, please see our business opportunities on our home website.
Or direct link.
http://www.greenmotorsport.com/green_motorsport/forming_relationships/3,1,388,18,692.html