FREMANTLE PRISON OPENS ITS DOORS TO GUESTS
Fremantle Prison in Freemantle, Australia is now open for paying guests – and they will let you out in the morning!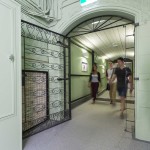 Originally the women's division of the World Heritage-listed Fremantle Prison, YHA has converted the property into a 200-bed place to stay for travellers from around the world. Guests can sleep in nineteenth century prison cells or the original Victorian era guards cottages. Or for those worried their past deeds may catch up with them – there is new purpose built accommodation without any iron bars in sight.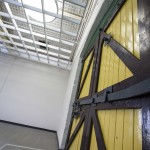 Through a heritage-sensitive renovation, Fremantle Prison YHA combines historic charm with purpose built facilities. This one-of-a-kind YHA contains the original fabric of the prison (including walls, floors and cells) and its history is interpreted and displayed throughout the building.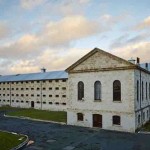 The history of the site dates back to 1829, when the area, dubbed the Swan River Colony was designated for free-settlers. However, the settlement's fledgling agricultural industry soon floundered, due to a lack of workers, and transport and administrative issues. With the colony's future looking bleak, convict labour was introduced and Fremantle Prison was created for the newly constituted penal settlement. Originally known as the Convict Establishment, the prison was built in the 1850s with the first convicts occupying the site from 1855, right up until 1991. During this time, hangings, floggings, escapes and riots were etched in history.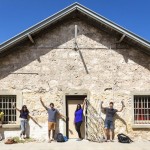 When Perth Prison closed, female inmates were moved to Fremantle Prison in1889. The laundry, bakehouse and cookhouse division of the prison was sectioned off to accommodate the women. Extended twice over the years, this women's prison is what has now become Fremantle Prison YHA.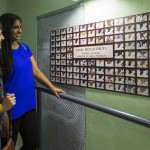 Just a few minutes' walk from the YHA is the vibrant port city of Fremantle with its nineteenth century streetscape, colourful markets, bohemian cafes and buzzing nightlife. The Maritime Museum, historic tram ride, and Fishing Boat Harbour are all also nearby.
FACT BOX:
For more information: www.yha.com.au
YHA is a membership-based, not-for-profit organisation, and part of the world's largest budget accommodation network, Hostelling International, with 4,000 hostels in more than 90 countries.
Photo Credit – Jessica Wyld