CORRUPTED AND CHARMED BY HOLLYWOOD
CORRUPTED AND CHARMED BY HOLLYWOOD   
By CHANTAL COOKE   
Hollywood can do strange things to you.
For a start as I drove in I found myself excitedly shouting 'Look! The Hollywood sign!'  Does a large white sign, basically a large white advertisement, deserve such attention? Probably not, but it IS the Hollywood sign and somehow that's 'awesome' (as the Americans like to say).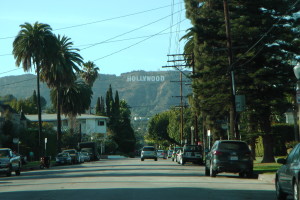 From there it seemed the Hollywood bug had infected me. I couldn't help but look at everyone and think 'is that so-and-so celebrity?' Of course it wasn't – it didn't even look remotely like them but somehow your eyes and brain are expecting to see celebrities at every turn – so you do! At least for a few seconds.
Then there's the 'maybe I'll be discovered' thinking. I have no desire to be 'discovered' and acting has about as much appeal to me as being dunked in a fetid pond – but here I am in Hollywood, the land of dreams, where fame and fortune could be just around the next corner, so the bug nibbles, weakening my defences. Could a big movie mogul spot me and turn me into the next silver screen goddess?
As I spot non-existent celebrities, dream of an impossible future, gawp at the castles of Scientology and try not to make it obvious that more good looking men have walked by in the last five minutes than I've seen in the last five years, something else about Hollywood seeps into me; the camaraderie, the support, the generosity and, most of all, the understanding.
Almost everyone has come here for the same reason – to make it big in the movie business. So you'd think it would be dog-eat-dog, but the opposite seems to be true; everyone understands, everyone gets it, and no one judges.
I stayed with an aspiring actor friend.  He's already had a successful music career (check out Dave Crossland) and now he wants to break into acting. He's had a few parts, but it's fair to say – things are slow.
Dave had booked a photo shoot with a local photographer to update his headshots. So the night before, Andrew, a fellow student from his acting class came round to help him choose the right outfits.  It was great fun as we rifled through his wardrobe and discussed how this shirt and tie would be great for the 'school teacher shot' and this jumper would be ideal for the 'nice dad shot' and how the blue shirt and chain were just perfect for the 'sleaze-ball shot'.
At the shoot the photographer (a former actor himself) was full of advice and encouragement. He entertained us with his stories (including many about his two cats – a ghetto born Russian Blue and an overweight black and white moggy) and was generous with his time – a two hour shoot turned into four and a half hours and he was in no hurry to kick us out.
As we packed up to leave a neighbour stopped to chat and wish Dave good luck with the photos and 'let's hope they bring you lots of work'.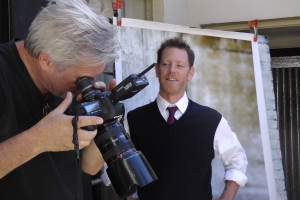 Later, over dinner with a Suzanne Whang (a TV presenter / stand-up comedienne) you could see the Hollywood network in action.  Suzanne spotted someone she knew from about 10 years ago and attracted their attention to say hello. It turns out this lady now works for Disney and remembered Suzanne, they chatted, they reminded each other of their existence and planted the seeds of future work. It was classic Hollywood.
I heard it again and again during my stay; what separates success from failure? Your network.  So networking and making friends is an essential part of the Hollywood lifestyle.
Of course you can argue this makes it very shallow, and in many ways you'd be right. But it also makes it a fun and friendly place to be. It enables you to survive the setbacks and celebrate the triumphs, to make friends when you first arrive and to be secure in the knowledge that you'll never be alone.  And from these superficial friendships deeper connections can grow.
I left Hollywood corrupted (just a little) by the lure of fame and fortune, but mostly I was charmed by the passion, enthusiasm and generosity of the people I met.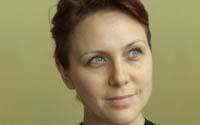 About the Author:
Chantal Cooke is an award winning journalist and broadcaster with a passion for the planet. In 2002 she co-founded the award winning radio station PASSION for the PLANET and in 2009 Chantal was awarded London Leader in Sustainability status. Chantal also runs a successful communications agency – Panpathic Communications.