CORNCRAKES CALLING ON NORTH UIST
CORNCRAKES CALLING ON NORTH UIST   
By CHANTAL COOKE   
They sound a bit like the noise you make when running your finger along the teeth of a plastic comb… it's an odd, but very distinctive sound for a bird.
We're talking corncrakes. It's July so they are hidden deep in the undergrowth on North Uist and the chances of spotting them are slim. But you're almost certain to hear them.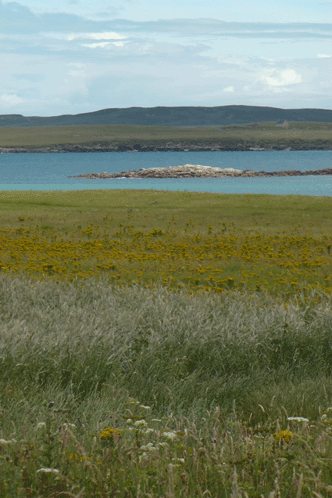 I've joined the RSPB's corncrake walk, a regular Monday evening event through the spring and early summer on the Uist islands of the Outer Hebrides.  Brian meets us in the car park of the tiny church in Loch Sandary and takes us on a gentle stroll as the light slowly starts to fade.
It's not long before we hear our first lone male corncrake 'crex crexing' from a nearby field.  We all stand silently to listen, but this one isn't very talkative, so we quietly move on. As we round the corner at the top of the low bank we're greeted with the strange sound wafting in from all around us. It's difficult to pin-point the exact location as corncrakes turn their heads as they call – giving the impression they are throwing their voices.
We stand quietly at the side of the field and listen as these globally threatened birds call out while the sun vanishes behind the hills.
The corncrake started to disappear from the British countryside more than a century ago. They are migratory birds that travel from Africa to breed in the UK. However modern farming techniques, the spread of fast efficient mowers that kill chicks and adults, and now the reduction in cattle numbers, which reduces the need for hay and silage, and therefore drastically reduces potential nesting areas, has hit the corncrake population very hard.
However, after a lot of hard work led by the RSPB, corncrake numbers are increasing, slowly, in north western Scotland.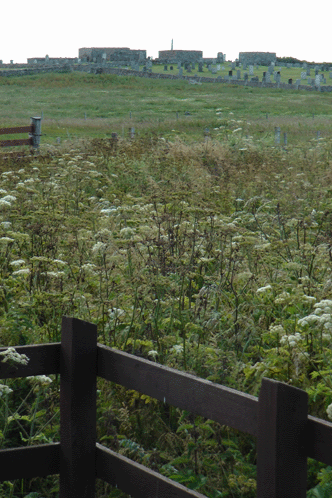 Crofters have been encouraged, through a combination of education and fiscal incentives, to provide early cover for returning corncrakes. The birds arrive from Africa in April and they need tall vegetation (20cm / 8 inches) in which to nest. But this can be scare. So crofters are helping to provide it, along with adopting corncrake-friendly mowing methods.
For example, farms like Balnahard and Scalasiag have created early cover corridors.  This involved putting strips around the fields. In addition farms are shutting off their silage fields in May, and not cutting and baling until the 1st September. This allows enough time for the corncrakes to raise two clutches of chicks.
Thanks to projects like this, summer visitors to north western Scotland have the chance to hear a corncrake. And walks, like that on North Uist, are a great way to be sure you don't miss the extraordinary sound of these rare birds.
For more information see:
Zoological Society of London
http://www.zsl.org/conservation/regions/uk-europe/native-birds/corncrake-conservation,380,AR.html
RSPB
http://www.rspb.org.uk/ourwork/conservation/species/casestudies/corncrake.aspx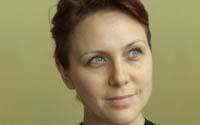 About the Author:
Chantal Cooke is an award winning journalist and broadcaster with a passion for the planet. In 2002 she co-founded the award winning radio station PASSION for the PLANET and in 2009 Chantal was awarded London Leader in Sustainability status. Chantal also runs a successful communications agency – Panpathic Communications.