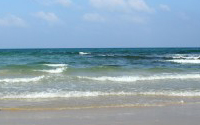 WHY CHOOSE THE CARIBBEAN?
Choosing the right destination for your cruise holiday is a big decision. It is important that you select a location that meets all of your needs and allows you to have the best possible trip. When making your selection, you will want to decide what activities and climate you like best. If you enjoy snorkelling and relaxing by the pool, an Alaskan getaway may not be for you. Here are six reasons to choose the Caribbean for your next cruise destination, check out deals offered by Virgin Holidays Cruises here.

1. Climate: One of the biggest reasons that the Caribbean Sea is chosen as the ideal cruise destination is because of the warm climate found year round. Whether you are planning to take a cruise  during the winter or the summer, you will find the islands of the Caribbean warm and inviting. Cool breezes off the sea and in the interior of the islands offers refreshment and the perfect evening temperatures.
2. Scenery: Although there is certainly beautiful scenery to be found around the world in cruise destinations like the Mediterranean or Mexico, the Caribbean is where you can find some of the most tropical and exotic scenery. Whether you are looking for giant reefs set in clear blue waters, long sandy shorelines framed by bluffs or mountain ranges visible even from the ship, you can find it all right in the Caribbean Sea.
3. Affordable Prices: Most cruise travellers will include price as a factor in their location decision. The Caribbean is one of the cheapest places to visit, especially through Royal Caribbean Cruises.  This is because of the low prices on the islands or food and drink as well as the popularity of the cruises in this area, making these cruises more affordable than similar journeys to Europe or Hawaii.
4. Incredible Culture: Whether you are looking for British and French colonial buildings or a rich local heritage on islands like Jamaica, the culture in the Caribbean is a great reason to take a cruise there. If you're looking for something exotic and memorable on your cruise, the Caribbean is the perfect place to explore new cuisines, languages and culture.
5. Water Recreation: If you want to have a cruise that includes plenty of water recreation, then the Caribbean is the ultimate destination. Not only will you have the chance to relax and swim in the many onboard pools on the ship, but you can also go swimming, snorkelling, kayaking or even sailing on the shorelines of the many Caribbean Islands along your cruise itinerary.
6. Delicious Dining: One of the top reasons to choose a Caribbean cruise is because of the incredible local ingredients. Cruise ships often source ingredients locally, meaning that your meals can include fresh fruits and organic local vegetables. Chefs onboard artfully prepare these ingredients to present the perfect meal to passengers.
For more information see: http://www.virginholidayscruises.co.uk/royal-caribbean-cruises/