CAKE AND CONQUERING ON BEN NEVIS
CAKE AND CONQUERING ON BEN NEVIS   
By CHANTAL COOKE   
It may have been climbed (to the top and back down again) in under an hour and a half but most 'normal' people will take a good six hours to do the round trip to the summit of Ben Nevis and back – and that assumes you're fit, have prepared well and the weather is on your side. In other words, if you're a passing tourist then climbing the UK's highest mountain probably is not going to be on your list of activities.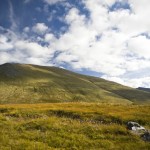 Don't worry – you don't have to! The Nevis Range gondola will take you all the way up in less than 15 minutes and at the same time you can enjoy (without lots of huffing, puffing and panting) the stunning views. At the top you can even get a drink and a bite to eat. Now that's my sort of mountain climbing.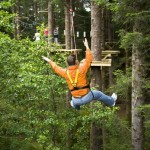 If, however, you are feeling a tad guilty about the lack of effort involved in experiencing what the Ben has to offer – then help is at hand.  At the base of the mountain there is the High Wire Adventure; a perfect opportunity to conquer your fear of heights, work up a sweat and get close to nature – all at the same time.
Once you are strapped into your harness you're taken around the practice course; tightrope walking, stepping from one swinging rope to another, hauling yourself along past strategically placed 'buoys'  – all 10metres (32 feet) above the ground. I am not a great lover of heights and each section took a lot of mental effort. Fortunately Michelle (who should win a gold medal for patience) was there to encourage me and talk me through the techniques – often two or three times before I managed to psyche myself up enough to take the next step.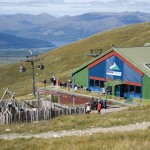 At the end I am really not sure if I can handle another course ­– this time higher up and through the tops of the trees. But it's not often you get the opportunity to play like a squirrel – so I take a deep breath and head for the pines.
It's worth the effort;  being up in the trees, seeing the forest from this vantage point, and realising that I could tackle each section quicker and with just a little less fear than before, made for an exhilarating experience.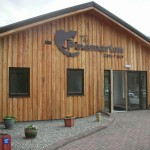 And best of all – once you are back on the ground the Pine Marten café is there with hot tea and a slice of homemade cake – after all, you'll deserve a reward!
Fact Box:
The Nevis Range – http://www.nevisrange.co.uk
Trains run direct to Fort William and a bus takes you the short distance to The Nevis Range.
If you are arriving by car there is plenty of parking.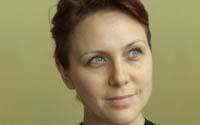 About the Author:
Chantal Cooke is an award winning journalist and broadcaster with a passion for the planet. In 2002 she co-founded the award winning radio station PASSION for the PLANET and in 2009 Chantal was awarded London Leader in Sustainability status. Chantal also runs a successful communications agency – Panpathic Communications.