ATLANTIC CANADA – ANIMAL ADVENTURES IN THE WILD
 ATLANTIC CANADA'S ANIMAL ADVENTURES IN THE WILD
Just under six hours' flying time from the UK (remember to offset your flights!), wildlife enthusiasts will be delighted to find a whole host of animal adventures in Atlantic Canada.
From bear safaris and humpback whale snorkelling to twilight critter spotting and boating escapades watching the giants of the deep; a trip New Brunswick, Newfoundland and Labrador, Nova Scotia or Prince Edward Island will provide a holiday experience that is definitely out of the ordinary.
New Brunswick
Little Big Bear Safari
Deep in the woods at Acadieville in New Brunswick lies the Little Big Bear Safari. Richard, the bear whisperer, will tell travellers all about the black bears which can be seen from the secure treehouse. Richard has a very interesting story and didn't intentionally become a bear whisperer but after a chance-encounter with a little orphan bear, visitors from around the world can now view wild bears in their natural habitat on a two hour tour.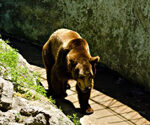 Newfoundland and Labrador
Snorkelling with humpback whales
Dive into the clear waters of the North Atlantic and wait for gentle humpback whales to whoosh by. They go 15 miles an hour, but it seems a lot faster up close.
In July and August travellers can get up close to the species which is famed for its extended song.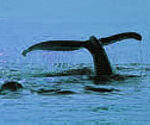 Nova Scotia
Help Blandling's Turtles at Kejimkujik National Park
Kejimkujik National Park and National Historic Site is inviting travellers to participate in Blanding's turtle nest monitoring within the UNESCO Southwest Nova Biosphere Reserve and protect turtle nests once they are laid with enclosures. This reduces nest predation by raccoons and increases the number of young turtles in the population.
Volunteers can also assist with radio-tracking throughout the summer and hatchling emergence in the autumn.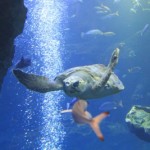 Prince Edward Island
Feed the giants of the ocean
See massive Bluefin tuna weighing over 500lbs feeding on large schools of herring just off the coast of Prince Edward Island with Captain Kenny McRae aboard the vessel WayPoint 04.
Local whales also join the feeding frenzy and whilst these giants move slowly, the Bluefin Tuna are just the opposite travelling at speed bursts of 40 to 50 mph to swoop in on the herring.