10 OF CANADA'S BEST BEACHES
By SUZANNE MORPHET   
As a country known for winter, Canada sure has lots of places to celebrate summer, starting with its beaches. Marvels of sand and surf, here are 10 of our best to hit the waves running or just to kick back and relax.
1) Long Beach, BC:Part of the Pacific Rim National Park Reserve on Vancouver Island, this16-km (10-mi) stretch of hard-packed sand is bordered by roaring surf and impenetrable rainforest: perfect for beachcombing or biking.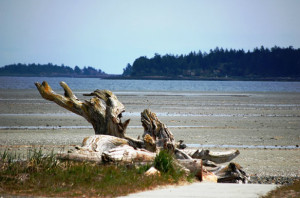 2) Rathtrevor Beach, BC: Also on Vancouver Island, Rathtrevor is as tame as Long Beach is wild. The tide recedes almost a kilometre, leaving behind pools of warm water and an enormous beach for picnicking or flying a kite.
3) Manitou Beach, SK: While this beach may not look like much, the water is so rich with salt and other minerals that you can read a book while floating on your back. It's Canada's answer to the Dead Sea.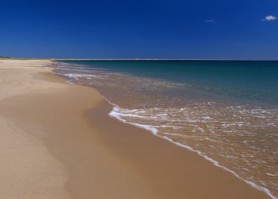 4) Grand Beach, MB: Once included in Playboy's "top 10 beaches in the world," Grand Beach has fine white sand and12-metre (39-ft) high dunes. Behold bikinis on the still-groovin' west beach or play with the kids in the soft sand on east beach.
5) Wasaga Beach, ON: Experience the longest freshwater beach in the world.  This 14-km (8.6-mi) expanse of fine sand is divvied up into eight beach areas. Watersports rule, but people-watching is just as much fun.
6) Sugar Beach, ON: Who says a beach has to be natural to be nice? This former parking lot on Toronto's waterfront now boasts two acres of imported sand, a sea of pink umbrellas and 150 Muskoka chairs.
7) Grande Échouerie Beach, QC: Enjoy 8.5 km (5.3 mi) of sandy perfection on Quebec's Îles de la Madeleine. It's a local favourite—and with 300 km (186 mi) of beautiful beaches to choose from, that's saying something!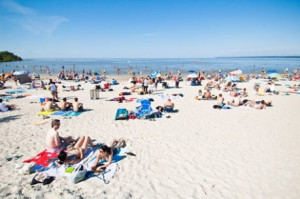 8) Singing Sands, PEI: Named for the musical sound the sand makes when you walk on it, this beach in Basin Head Provincial Park has some of the warmest water on Canada's east coast, reaching 21 C (70 F).
9) Parlee Beach, NB: People flock to this Shediac beach for the warm water, supervised swimming and scheduled daily activities, including volleyball and football. Added bonus: Shediac is the lobster capital of the world.
10) Carters Beach, NS: Sink your toes into the soft white sand and you'll think you're in the tropics. It's off the beaten track—meaning no washrooms or change rooms—but what a beach!