SIX WAYS TO MAXIMISE YOUR INFLUENCE AND PERSUASION
SIX WAYS TO MAXIMISE YOUR INFLUENCE AND PERSUASION
By NICHOLAS C. HILL(FIC FInstLM)
Influence and persuasion skills are vital if leaders and managers want, not only to thrive, but also prosper in many different business areas. Take for instance, in sales management, where it is imperative for sales agents to ensure sustained customer support and patronage through compelling messages or calls-to-action.
The topic of influence and persuasion often finds its way onto many leadership and management training courses. However, outside the field of business possessing unrivalled influence and persuasion skills is a highly beneficial attribute, which leads to an array of promising prospects or opportunities. With this in mind, let us discuss how every individual, whether one immersed in a profit-making endeavour or not, can exhaust these skills and reap bountiful rewards.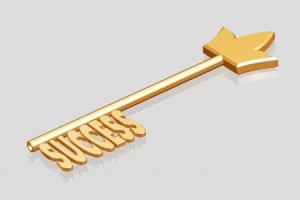 1. Reciprocation
Cultures from around the world have one thing in common—they all recognise the sheer value and power of reciprocation. Simply put, reciprocation is providing a favour in exchange for another. Under business terms, marketing specifically, execution of reciprocation can be done in many ways. For instance, in online marketing popular bloggers can opt to post sponsored articles on their site—a partnership, wherein both parties benefit, with bloggers getting free articles, while the sponsors are provided with online exposure.
2. Commitment and Consistency
Another way to enact influence and persuasion is by exacting commitment and consistency. In simplest terms, this is a wilful act to turn potential apathy into interest and participation, or competition into allies, among other specific scenarios.
One example that best captures the idea of commitment and consistency is online surveys. Normally these company or brand sponsored surveys are directed to potential customers whose answers are then employed to efficiently map out these respondents' personal product needs and inclinations. Since the customers have, to some degree, committed themselves to the survey, thus inspiring tailored campaigns or marketing initiatives, they become more inclined to positively respond to these campaigns.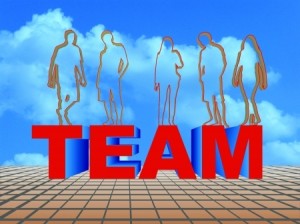 3. Social Proof
Human beings are social animals; we derive comfort from a sense of belonging to our society. In the same way we are obliged to take part in various social functions, just so we maintain our rightful place within this circle. Social proof then suggests that the more individuals share the same interests or subscribe to the same ideals the potential of inspiring influence and persuasion over current non-takers becomes more pronounced.
4. Liking
Arguably the most self explanatory among the entries on this list is liking in its many manifestations – pleasing personality, familiarity, sympathetic character, charm, being relatable – is a known contributor to an individual's level of influence and persuasion.
5. Authority
Authority follows several guises, from well-known and highly regarded titles or distinctions, to mere appearance and clothing. Regardless of how it is manifested or epitomised, authority will always bring about influence and persuasion. By contract, a lack of authority only serves to weaken management skills.
6. Scarcity
This is where we can employ one of economics' simplest core principles: the concept of demand and supply. The less we have of a product or service, the greater the need is for these products and services. This is why some businesses have taken to a rather strange marketing scheme, wherein they seem to perpetually run out of whatever it is they are offering. Moreover, true enough, their customers cannot help but ask for more.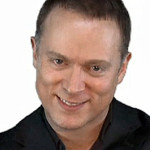 Nicholas C. Hill is Managing Director and Principal Trainer for The Hill Consultancy Ltd, London, specialising in UK-wide public training courses in leadership and management development. Become a highly productive manager and influential leader today. Claim £100 off the list price on any two-day course. Promotional code: PASSION0213. Visit the website or call now to find out more or request a FREE consultation. T: 020 7993 9955 W: www.nicholashill.com