TOP 5 MOST POPULAR VOLUNTEER VACATIONS ON GOVOLUNTOURING.COM
TOP 5 MOST POPULAR VOLUNTEER VACATIONS ON GOVOLUNTOURING.COM   
By AARON SMITH   
Volunteering is an amazing opportunity to do something completely out of the ordinary, meet amazing people, and make a difference in the process. It doesn't speak to everyone, but it speaks to a growing number of us that are looking for something completely different.
Voluntourists use both their time and resources to help communities and eco-systems in need. In doing so, they are rewarded with deeper cultural connections, broader exposure, applied learning opportunities, and a positive sense of fulfillment, and there are no shortage of opportunities to choose from.
Here are five of the most popular projects on GoVoluntouring.com that can give you a taste of what's on offer: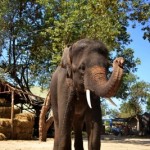 Fantastic opportunity to works hands on with elephants who has previously been abused and badly treated. Volunteers live on site, which is located on temple grounds and is home to a wildlife centre which has over 300 rescued animals. By volunteering at the centre you will make a major contribution to elephant welfare in Thailand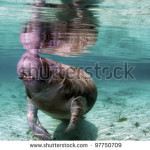 2.     Manatee Conservation in Belize

Our focus will be to collect biological data necessary for manatee protection and habitat management, and to observe behaviours. The group will be accompanied by a marine biologist researcher who will teach the group about the animals and the importance of monitoring and protecting the habitat. We will conduct daily boat excursions to probable manatee concentrations where we will map their positions and log behaviours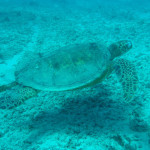 3.     Sea Turtle Conservation in Costa Rica

Working with marine turtles is magical. They show you the need for our oceans to be conserved and protected. These aged species have been on this planet for thousands of years, and only in these last decades, and by human impacts, have we seen their numbers decline. Some have now reached 'critically endangered' status.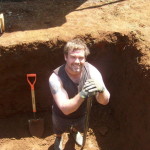 As a volunteer, you can be the difference, and not only to improve the conservation of the species, but also helping to sustain the balance of their habitat.
4.     Community Development in Guatemala 
Help build a village for orphaned and abandoned children. The Children's Village will be comprised of seven homes with seven mothers and 49 children. There will be buildings for activities, guest rooms, art and music workshops, a library, administration space and of course, a large playground and soccer field. As well as being designed to have an inherent beauty and harmony, the village will be built to be eco-sustainable with alternative electric generation, rain water capture, grey water recycling, and solar energy. All means to be energy self-sufficient will be utilized. Organic agriculture will also be a part of the village and will provide food for the moms and children.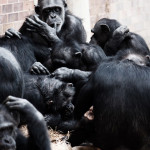 5.     Chimpanzee Wildlife & Orphan Care in Zambia

Help take care of over a hundred chimpanzees in the biggest chimp sanctuary in the world! Interact with orphaned chimps, assist with behavioural research initiatives, behavioural enrichment activities, infrastructure development and community farming initiatives.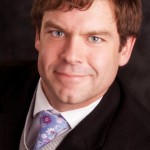 About the Author
Aaron Smith is the founder and director of GoVoluntouring. Smith blends twelve years of senior tourism management experience with a passion for community service. He has travelled extensively throughout North and Central America, Europe, Australia and East Africa. He is a multi-award winning marketer who adds a humanistic approach to his work, and a deep network to the fledgling voluntourism industry. A husband, father to two young daughters, and a proud East Vancouverite, Smith is excited by his latest venture that marries his training and education with his principles.
About GoVoluntouring (www.govoluntouring.com)
Flight Centre's responsible travel division, GoVoluntouring, is a leading online community for volunteers, overseas teachers, and learners abroad. Its unique search filters allow users to perform detailed and customizable searches from a huge database of projects and programmes in over 110 countries around the world.