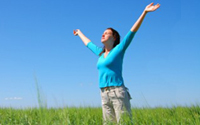 WHY MOST COACHING BUSINESSES FAIL.  
By NICK BOLTON.  
Most coaching businesses fail. Why?
Coaching is a huge growth area; both in terms of people wanting to become coaches and people wanting to buy the services of coaches.
So, when there is plenty of opportunity why are so many coaches are failing to make their mark and build a sustainable business?
Some would say it's that they simply don't have the business skills. Others might say it's because they don't focus on a niche. Others again would say that the coaches who don't make it are simply not fully committed. 
Maybe there's truth in all three arguments but I believe it goes beyond that. 
Most coaches are missing a crucial ingredient.  An ingredient, which if added will, like spice, make an otherwise dull recipe come to life.
And it's because this ingredient is missing that most coaching businesses will fail.
That ingredient is passion. 
Passion and sheer determination to make a SPECIFIC difference.   I'm not just talking about a niche.  That's just marketing speak for a target group or for a unique service.  That's important but it comes a poor second to a passion when making a clear difference.
Now, let me be clear here.  I'm not talking fluffy passion, warm feelings and law of attraction.
I'm talking here about dogged determination and gritty action to achieve something that achieves a vision of the change they want to make in the world. 
It's the passionate vision that will drive a coach when times are tough.  That keeps them focused on the real outcome for the people they work with.  That elates them when they achieve success.
It's the missing ingredient because for so long it hasn't been needed in the way it is now. 
But that's changing in a big way.  Coaching is increasingly moving beyond the corporate walls as coaches build businesses that reach out to people in all walks of life.  And here's where the problems start.
Traditional coach training companies leave coaches with a bag of tools and skills to create change in people but with nobody to create that change with.  They were taught that they could coach anyone on anything but ended up coaching no-one on nothing.
And that's where passion comes in.
One of the most important questions I ask all my coaches to consider is: "What difference do I want to make?" 
That's the key question a coach building a private practice really needs to ask.  Because in that question lies the passion that will provide the fuel to drive their coaching business forward.
All the tactics in the world are worth nothing if they are not driven by a desire that refuses to buckle at the first obstacle.
At the Smart School we only accept potential coaches who are driven by this passion to make a difference.  It means the coaches can start to focus on the change they want to create for the people they work with.  And successful change will lead to a successful business.
This one crucial question "What difference do I want to make?" creates a huge shift in perception.  It's not merely a nice exercise.  The coach is no longer creating a coaching business.  Let's face it, coaching is simply one way of creating change.  A fabulous way, but still just one way.
Instead the coach is creating a business that focuses on the results the clients want using a range of skills, interventions and services.  Coaching provides a core component in all cases and is the platform on which the change is built.
For instance we have a coach who adores Japan.  As a civil servant in the Foreign and Commonwealth Office, he was based in Tokyo and after having a stroke in 2009 retired.  He married his Japanese wife in 2010 and one week later came to study at the Smart School committed to building a flexible business for his life in Japan. 
As a new trainee coach he initially assumed he would build a business coaching anyone he happened to find as a client.  However, working with the school he quickly realised his passion was for helping small UK companies and entrepreneurs set up in Japan.  It wasn't just that he saw that as a good market.  It was that he loved Japan and wanted to make a difference and help others share his love.
Coaching for him has become the central plank of a business that will see him provide a VIP service to hand hold clients through their expansion.
In an entirely different area of work, one Smart School coach realised her passion was to help people who were going through what she herself had been through: helping gay women live more happily and with high self-esteem.  Once she recognised her mission, she knew she would build her business to make this difference.  She has since written for magazines, interviewed a leading LA based film director and co-produced a radio show for gay women.  Again, coaching is her core way of creating change but she is also so much more than just a coach.
Coaches need to integrate a range of skills including coaching, consulting, running workshops and retreats, speaking, writing, informing.  In fact, whatever is needed to bring around the change they are so passionate about.  Coaching remains a core skill because it is such a powerful change process but it is part of a range of services that make the coach completely unique.
These coaches are just the tip of the iceberg of new generation of coaches who are recognising the need to look beyond the tired words of niche marketing and focus on what real difference they want to make.  That's where the passion is.  That's where the ingredient is that will turn a bland coaching practice into a business that inspires people.
Coaching is on the cusp of something truly remarkable in which successful coaches will find a place to live their passion and these coaches will be the ones that make it and change their lives for good.
About the Author
Nick Bolton is the founder of the Smart School of Coaching. In addition he draws on over a decade of experience providing training to the public sector. Nick is passionate about helping ordinary people to extraordinary things.
 
The Smart School of Coaching is one of only a handful of UK organisations to offer a genuine coaching qualification (as opposed to an accreditation). The Smart School trains and support coaches and NLP practitioners to build passion-led coaching businesses.  See: www.thesmartschool.co.uk