THE POWER AND VALUE OF HUMAN CONNECTION
THE POWER AND VALUE OF HUMAN CONNECTION   
By NICHOLAS C. HILL(FIC FInstLM)   
The need for human connection cannot be underestimated. Through human connection, relationships are built, maintained, and made to flourish. It is crucial, therefore, to constructively and efficiently practise your communication skills; the most basic and primal mode of, or avenue for, human connection.
Communicating for the sake of relaying or responding to messages should not be the ultimate goal of the process. Real human connection can be consistently strived for through unwavering usage of adequate communication skills. This is vital for leaders and managers, especially those, who are intent to achieve optimal success in an otherwise challenging profession.
Communication skills practised by leaders and managers directly affect the course and results of their endeavours. In fact, communication is amongst the many facets of leadership skills. These competencies foster the creation of a trusting relationship between them and their customers, stakeholders, and colleagues. Furthermore, leaders with exemplary communication skills are able to reap the rewards of a receptive, loyal, and satisfied team comprised of members who take pride in their respective roles and responsibilities.
To further hone your communication skills, here are recommended ways to get you started:
1)    Be clear and concise
This, according to acclaimed communicator David Palmer, "specificity leads to credibility". Meaning that the process of communication can be characterised by clearness and precision. One rule of thumb is that a message, rid of ambiguous terms and phrases, is more readily understood.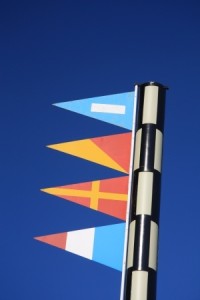 2)    Engage others
This concept has several elements, including, knowing the proper queries to raise and when to raise them, manifestation of empathy, and sensitive as well as sensible articulation of responses towards acquired information, among others.
Whether the ongoing communication process is part of a conflict resolution effort, or a crucial step in a specific project implementation, engagement of other colleagues is necessary, in order to ensure that all views and perspectives on a given situation are rightfully heard, duly recognised, and if required, immediately addressed.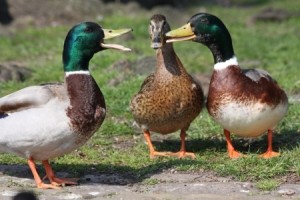 3)    Stick to the truth
Communication skills should not be confused with an inclination towards flowery words and embellished expressions. Keeping a truthful stance does not have to mean sacrificing tact, respect, or diplomacy. Stating facts devoid of exaggeration or sugar-coating is possible through accurate, but sensitive, choice and usage of words.
4)    Record your progress
If you are a leader with a goal to improve your communication skills, recording your conversations with colleagues, meetings, presentations, and other engagements that require your communication expertise, is a useful exercise. Through this simple endeavor you will have the chance to review and assess your very own communication style and proclivities, thus, subsequently enabling you to determine your specific strengths and weaknesses.
Communication skills are a crucial ingredient, not just for the development of leadership skills, but also for creating effective leadership styles. If you have ever attended good leadership and management training, you will already be aware of this. Moreover, to take such concepts beyond the bounds of leadership and management, we can borrow the words of renowned author Bert Decker, who once said that, "the quality of your communication determines the quality of your life." Indeed, exceptional communication skills will take you places.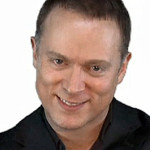 Nicholas C. Hill is Managing Director and Principal Trainer for The Hill Consultancy Ltd, London, specialising in UK-wide public training courses in leadership and management development. Become a highly productive manager and influential leader today. Claim £100 off the list price on any two-day course. Promotional code: PASSION0213. Visit the website or call now to find out more or request a FREE consultation. T: 020 7993 9955 W: www.nicholashill.com