PERFORMANCE ONE ON ONE   
By NICHOLAS C. HILL(FIC FInstLM)   
Executive coaching and mentoring is a vital function of leadership. The exact definition of coaching and mentoring may vary from one manager to another and, normally, the distinction tends to be blurred. The constant shift in the concepts' guiding principles further contributes to inevitable mix-ups; hence, it is crucial for leaders, and other parties involved in the process, to delineate the scope of the executive coaching and mentoring practice to avoid confusion.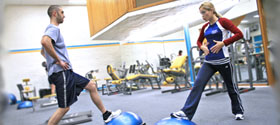 According to The Coaching and Mentoring Network director, Pauline Willis, the traditional view that mentors should belong to an eminent organisational rank, and that mentorship should be directed toward new hires or subordinates, has now become obsolete. Pauline says that today's executive coaching and mentoring practice is "incredibly diverse and is done upwards, downwards and sideways. A mentor could be an external provider, colleague or superior." One to one coaching and mentoring is sometimes an inbuilt element of good management training courses, but more often than not, the client needs to source it independently.
Executive coaching and mentoring expert, Professor David Clutterbuck, believes that compared to mentoring, which tackles particular performance aspects, coaching is a more holistic principle. Although, he further states that "the key is to be very clear that people in the relationship have the same perception of what the role is and not get too hung up on terminology".
Professor Clutterbuck also mentions key considerations for efficient mentoring and these include the required training of all parties involved, the need for a coordinator or overseer of the entire process, and the proper setting of feasible results.
He argues that without the requisite training both mentors and mentees may suffer from executive coaching and mentoring concepts' inherent ambiguities: mentors may be stuck on providing overwhelming advice, whereas mentees may get confused as to how to respond to mentorship. This is why the mentor's management skills need to balance proportionally with his or her leadership skills.
Professor Clutterbuck asserts the importance of certain criteria in both coaching and mentoring. These criteria include, the assurance that customised reviews and training are duly provided, the guarantee that a healthy relationship between involved parties is maintained, and the encouragement of mentees in the mentoring process to maximise the knowledge and skills acquired.
Another noteworthy assertion from Professor Clutterbuck is that the coach or mentor does not have to be confined to the Human Resource department. Volunteerism is an alternative which can be employed in the delegation of the mentoring job—this means that existing staff or members of the organisation can take on the role, given they receive essential training in executive coaching and mentoring skills prior to actual practice.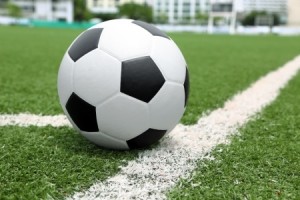 Lastly, all goals should be clearly designed and effectively communicated to all mentees. There are pitfalls to goal setting, though, which Professor Clutterback has determined. One of these is the plotting of objectives, too early in the course of the programme. Such mishaps can potentially limit the capacity of mentees to design their very own action plan, and individual goals.
Executive coaching and mentoring is a reliable organisational model that facilitates skill development. Miracles are rare, but organisations can still assign sufficient confidence to this firmly established paradigm by appointing a well-trained mentor.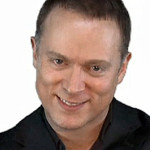 Nicholas C. Hill is Managing Director and Principal Trainer for The Hill Consultancy Ltd, London, specialising in UK-wide public training courses in leadership and management development. Become a highly productive manager and influential leader today. Claim £100 off the list price on any two-day course. Promotional code: PASSION0213. Visit the website or call now to find out more or request a FREE consultation. T: 020 7993 9955 W: www.nicholashill.com