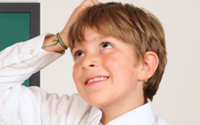 Audio clip: Adobe Flash Player (version 9 or above) is required to play this audio clip. Download the latest version here. You also need to have JavaScript enabled in your browser.
Mind mapping is way to get information out – whether its from your brain, or while listening to someone else. It was
developed by Tony Buzan in the 1970s and is now widely used by millions of people from the classroom to the board room.
Although fundamentally mind mapping has not changed, the tools with which we can create a mind map have developed a lot.
Forget pens and paper, it can now be done using software on a PC. Andrew Wilcox is from Cabre Ltd, a company that sells mind
mapping software and trains people how to use it.