LEADERSHIP STYLES: IS TOP-DOWN LEADERSHIP A REDUNDANT MODEL?
LEADERSHIP STYLES: IS TOP-DOWN LEADERSHIP A REDUNDANT MODEL?   
By NICHOLAS C. HILL(FIC FInstLM)   
In business, the service of managers cannot be underestimated. Even more so, the importance of leaders who are adequately equipped with the essential management skills is nothing less than imperative. These individuals are the ones who make sure that business policies are adhered to, and, ultimately, organisational goals are reached.
What if, however, organisations do away with this conventional operational design? What if managers and leaders are replaced by a non-hierarchical system? Is it possible for a business to execute its daily operations without a commanding body, or, is an organisation bound to suffer for lack of an authoritative entity?
Leadership Styles is a subject that we cover on our Certificate in Leadership Styles. This is just one of our many leadership and management courses, which we run across London, Bristol, Manchester, Newcastle and Glasgow.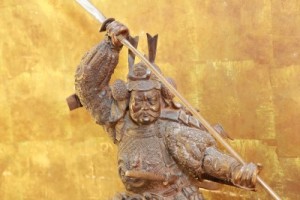 In an article published by Harvard Business Review's December 2011 issue, the aforementioned queries were addressed. The account was entitled First, Let's Fire All the Managers, authored by Gary Hamel, and presented the case of the Morning Star as its main reference. In this breakthrough text, a new business paradigm was placed in the foreground, and, to some extent, disputed the need of organisations for leaders and their requisite management skills.
Morning Star made a giant leap from a hierarchical organisation to a zero-leadership chain. Instead of appointing leaders with tested and proven management skills, the company decided to anoint every member of the team as his or her own supervisor. This set-up involved employees penning their own mission statements. It also prompted the employees to render their own job contracts, and mutually understand and agree on each others' functions and responsibilities. This meant that everyone in the organisation was accountable to everyone else. If an employee underperformed, he or she had to answer to the entire team as opposed to a sole leader who would try to exhaust his or her management skills. There was obviously peer pressure involved in the operational design but, for Morning Star, it was a rather successful decision which eventually led to improved outputs and enhanced business stakes.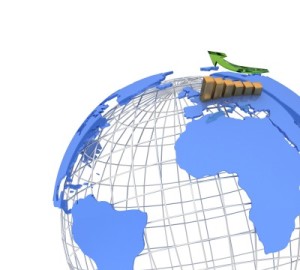 Before we get ahead of ourselves here, there are two points to consider in this particular shift in organisational paradigm. Primarily, the Morning Star was in a league of its own as far as business operations were concerned. Secondly, it is crucial not to take Gary Hamel's thesis on face value—after all, we do not want to be carried away with such a novel prospect.
Obviously, one favourable aspect of the aforementioned design is the fact that employees are bound to become more self-aware concerning their individual contributions to the team, given the fact that their performance is gauged and appraised by all of their colleagues. Such a scenario prompts productivity and utmost efficiency.
But whether an organisation can pull this off, greatly relies on the wider management team; meaning not only the department leaders or team managers but the sense of audacity from those on top tier management posts. It would definitely require the major business stakeholders to possess exemplary management skills to cater to such design that ironically does not require managerial functions. It may sound a bit like a conundrum, and most likely, it is exactly that.
Leading from the middle, self-leadership and accountability are all relevant contributors of organisational growth. However, in the end, we really cannot do without top-down leadership. Somebody always needs to captain the ship. In the case of Morning Star and Gary Hamel's proposition, it is safe to assume that leadership in a non-leader workplace setup is still present, albeit, in a highly evolved and competent kind.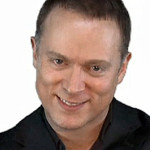 Nicholas C. Hill is Managing Director and Principal Trainer for The Hill Consultancy Ltd, London, specialising in UK-wide public training courses in leadership and management development. Become a highly productive manager and influential leader today. Claim £100 off the list price on any two-day course. Promotional code: PASSION0213. Visit the website or call now to find out more or request a FREE consultation. T: 020 7993 9955 W: www.nicholashill.com