WHICH IS THE BEST LEADERSHIP STYLE?
WHICH IS THE BEST LEADERSHIP STYLE?   
By NICHOLAS C. HILL(FIC FInstLM)   
There are different ways to lead people. From world-renowned leaders like Winston Churchill, Martin Luther King, and Mahatma Gandhi, an exhaustive array of leadership styles has been practised through the course of history, yielding a myriad of results.
Thankfully, leadership experts have sufficiently delineated and determined these leadership styles, thus, making it possible for current and aspiring leaders to get a grasp of old, existing and notable leadership principles and practices.
The importance of knowing these approaches cannot be undermined, since it paves the way to leaders' achievement of conscious and well-guided decisions. In order to fully grasp an understanding of these leadership styles, and therefore determine their value, leaders and managers alike, should attend good management courses, where one can nurture the experiential development of his or her skills.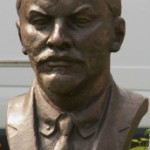 1. Transactional Leadership
This approach in leadership functions under the principle that employees are in complete agreement with their leaders' assigned tasks and responsibilities. Employee obedience, compliance, and effort are expected, and these, in turn, are rewarded with privileges and benefits like a competitive salary, paid vacations, bonuses, and the like. Transactional leadership rewards performance; hence, employees are assured of career growth, given they consistently meet work standards. The downside of this approach is that team members mostly rely on external motivations, thus, potentially compromising a genuine employee satisfaction.
2. Autocratic Leadership
Transactional and autocratic leadership styles belong in the same category, although, the latter is more adamant in its exercise of command and power. Autocratic leadership expects employees to provide their expected outputs, regardless of their personal views and beliefs regarding specific organisational practices and objectives. The advantage of this is that business functions remain utterly efficient and precise. The downside is poor employee satisfaction, which can easily result in unrewarding scenarios like absenteeism and high employee turnover.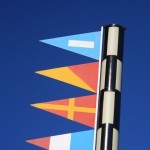 3. Bureaucratic Leadership
Leading by the book is the basic tenet subscribed to by bureaucratic leaders. These leaders regard existing rules and procedures as key to productive and efficient business operations. This leadership style is most suited to industries or businesses, where employees are expected to deliver routine work assignments, as well as in workplace settings, where strict adherence to high safety and security standards is crucial.
4. Charismatic Leadership
Charismatic leadership is just one of the several leadership styles wherein the need to inspire and influence employees takes the front seat in all business operations. Charismatic leaders are highly equipped in keeping their team focused and motivated, although, some of them may be driven by wrong intentions. Some charismatic leaders can become self-absorbed and listen only to themselves; hence, the risk of causing harm to the accomplishment of objectives shared by the rest of the team.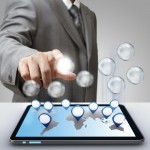 5. Transformational Leadership
Both charismatic and transformational leadership styles boast of leaders, who manifest aptitude in persuasion and influence. The major difference is that while the former type of leader may be inclined toward the monopoly of decision-making, the latter assigns utmost confidence toward its team's competencies. This demonstration of leadership skills, allows the growth of all members of an organisation, regardless of rank, thus, consequently inspiring collective productivity and efficiency.
Most leadership experts argue that among all known leadership styles, transformational leadership approach is most suited to businesses, which require consistent delivery of goals and objectives without sacrificing employee satisfaction.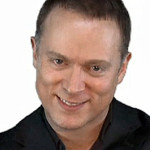 Nicholas C. Hill is Managing Director and Principal Trainer for The Hill Consultancy Ltd, London, specialising in UK-wide public training courses in leadership and management development. Become a highly productive manager and influential leader today. Claim £100 off the list price on any two-day course. Promotional code: PASSION0213. Visit the website or call now to find out more or request a FREE consultation. T: 020 7993 9955 W: www.nicholashill.com