HOW TO BECOME HIGHLY INNOVATIVE
HOW TO BECOME HIGHLY INNOVATIVE   
By NICHOLAS C. HILL(FIC FInstLM)   
Brand innovation is what separates successful companies or organisations from their fledgling counterparts. With today's ever-shifting market landscape, triggered by various factors like the recent global recession and the Internet, the harsh truth is that it is imperative for organisations to learn how to course through changes and find reliable means and strategies to innovate.
To support this urgent call for innovation, which some might consider overly simplistic or generalist, a survey conducted by the Economist, may very well turn those in doubt into devout believers. The most telling of the survey's result is the fact that present high-performing organisations did not exist a decade ago, and these are the same names which consistently produce novel products or marketing strategies for a contemporary market. This is why brainstorming proves rather defining and practical as a business tool.
Brainstorming is regularly conducted in leadership and management courses; moreover, it is the process in which fresh and interesting concepts are generated via group discussion. Over the years, this seemingly simple system has been credited for pushing forth what would eventually become popular and trusted brands and products.
Here are six industry-recognised brainstorming rules for leaders and managers:
1. Be focused
The end goal for brainstorming is to ascertain new ways to satisfy customers. With this is mind, it is crucial to zero in on the exact, or at least perceived, needs of these customers. This entails an idea generation exercise with an outward priority — directed and focused to customers as opposed to the organisation's inward objectives.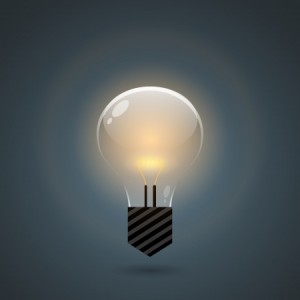 2. Be ready
Brainstorming, like actual exercise, can be quite arduous. With that said, it requires self – management skills – in particular preparation — both mental and physical. There are many ways to go about this. Some of the recommended strategies include group breathing exercise, stretching routines, or even a trip to a nearby museum or art gallery.
3. Be playful
Delineate and practice brainstorming guidelines that are both simple and playful. These allow enhanced group participation without increasing the potential of a sidetracked or off-the-mark session.
4. Keep counting
One way to challenge a brainstorming group is to set a fixed objective from the get-go. For instance, aim for a hundred ideas in one session and engage everyone to reach the goal. After all, once there is already an expansive list of ingenious ideas, it becomes easy to go back and forth with the items in the list or even to mix and match certain ideas that may work as an amalgam.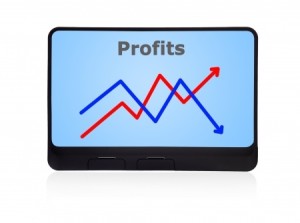 5. Keep going
The observable phenomenon, during brainstorming sessions, is how a group commences with lacklustre exchanges until they reach a point of increased momentum, which culminates in energy decline. This pattern should be avoided by ensuring that idea generation is consistently fluid throughout the session and by allowing ideas to be received and analysed from various possible angles — momentum is maintained through this deliberate flow.
6. Keep track
Even if a brainstorming group is comprised of young individuals with sharp memories, it is still crucial to keep track of the ideas generated during the session. Recording options abound — from electronic devices to whiteboards and even Post-it notes.
Now get your FREE subscription to SHARPEN, the Leadership Magazine for trailblazing leaders, managers and business owners.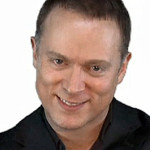 Nicholas C. Hill is Managing Director and Principal Trainer for The Hill Consultancy Ltd, London, specialising in UK-wide public training courses in leadership and management development. Become a highly productive manager and influential leader today. Claim £100 off the list price on any two-day course. Promotional code: PASSION0213. Visit the website or call now to find out more or request a FREE consultation. T: 020 7993 9955 W: www.nicholashill.com